The relevance of 5G core
Different business requirements demand their own unique approaches to adopting 5G. Implementing the next-gen network involves significant architectural upgrades in the Radio Access Network (RAN) as well as in the core network. In this context, what's the best implementation approach? 5G Non-Standalone (NSA) deployment is currently the most viable option for operators, helping minimize CAPEX and rapidly launch new services. In the long run, though, 5G Standalone (SA) will help service providers realize true next-gen potential, enabling key 5G use cases such as eMBB, massive IoT, AR/VR, and many more. Whether deploying SA or NSA, the 5G core (5GC) helps ensure 5G deployment success.
How 5G core complements an operator's existing infrastructure
Seamless next-gen transition
Simplified operations with service agility
5G core facilitates smooth transition through:

4G+5G authentication and authorization and subscription support

Convergent charging

Infrastructure for private and enterprise 5G deployments
Operations are simplified by implementing:

Cloud-native deployments

Service-based architecture

Simplified orchestration

NFs decoupling and system modularity
Improved network capabilities

Future-proof network architecture
Service providers benefit from:

Standalone 5G networks (5G SA)

Legacy 4G + 5G SA

Advanced E2E security and network slicing

Enhanced QoS
Its secure and robust architecture helps with:

Service innovation

Addressing multiple industry verticals

Opening new business opportunities

Ensuring it is in line with modern IT infrastructure
Top benefits of standalone 5G core architecture
In 5G SA with the 5G core deployment model, the NR is independent of the existing 4G network, with 4G-5G interworking for seamless handover between the two networks. This model facilitates a host of benefits for operators:
Can be swiftly deployed in the cloud
It saves months of effort required for hardware delivery and setup. Simplified architecture and REST interfaces are much easier to implement and integrate than legacy interfaces.
Supports advanced 5G services
Its modern architecture enables support for high-value next-gen 3GPP-defined use cases such as V2X, IIoT, and more.
Highly scalable
Kubernetes platforms can auto-scale without the physical limitations of legacy cores.
Robust infrastructure
Stateless NFs provide hyper-scalability, reliability, and resilience. It also provides unified programmable orchestration to ensure faster service innovation.
Enables low-latency applications
The CUPS facilitates improved edge deployment, enabling low-latency applications such as private networks for manufacturing, healthcare, real-time surveillance, and other industries.
Support for multiple services
Using service-based interfaces, all authorized NFs registered in the Network Repository Function (NRF) can discover and interact with each other to provide services. Further, the model supports different applications as User Equipment (UE) can be connected to various User Plane Functions at the same time.
Advanced data handling
The network infrastructure handles structured as well as unstructured data. As defined by 3GPP, the end-to-end 5G System (5GS) includes 5G core, gNBs, and terminals. Operators transitioning from 5G NSA to SA Option 2 will need to upgrade or reconfigure their gNBs to support the new architecture. It is, however, likely that some dual-mode functionalities may be developed to enable UEs to function in both deployment scenarios.
Conclusion
5G SA deployment ensures low latency, which is a key next-gen capability. And by encompassing 5G core technology, it enables operators to rapidly customize their services and business strategies by making improvements in real-time.
Deploying 5G SA with the 5G core serves two key functions: it will play a crucial role in the upgrade of existing low-band LTE sites to New Radio (NR), and it will enable a host of modern and advanced use cases.
Further, Dynamic Spectrum Sharing (DSS) will enable operators to dynamically allocate their existing 4G LTE spectrum to 5G. It will help ease the network migration path, expand 5G coverage areas, and enable widespread 5G roaming services.
For service providers with 5G SA on their roadmaps, being an early adopter will help maximize ROI on their network investments.
Looking to transition your legacy evolved packet core to 5G core? Drop us a message and we'll get in touch.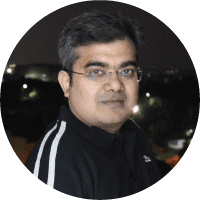 Anurag Agarwal
Director – R&D (5G)
A telecom veteran with over 20 years of experience, Anurag is a researcher at heart. He's always up to speed with the newest technologies, including 5G RAN, IoT, edge computing, network management systems, and more. After hours, he is a fitness buff who loves badminton, squash, cycling, and running marathons.
Subscribe to the Alepo Newsletter