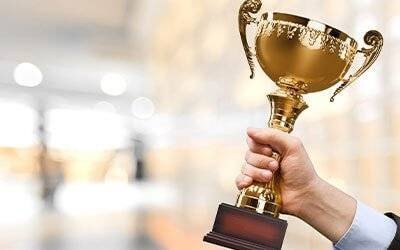 The nomination recognizes the "innovative technological advancement to telecommunications" made by Alepo's AAA
Alepo's AAA is virtualized, fully convergent, and provides seamless integration with non-standard CRM/BSS
It is being used by some of the largest telcos in the Middle East, who have seen significant improvements in their networks, including reduced network disruptions, lower operational costs, improved customer experience, and increased security
Winners will be announced at an awards ceremony on September 17, as part of the two-day Telecoms World Middle East in Dubai
The conference will host 1,000 attendees, 200 speakers, and 600 telcos; Alepo will be at booth no. 51
Tuesday, August 21, 2018, Austin, TX, USA-
Alepo has been shortlisted for the 2018 Telecoms World Middle East Awards. Its AAA has been nominated in The Innovation Award – Vendor category, which recognizes the
core network and software solutions provider's
contribution to making "innovative technological advancement to telecommunications." Alepo has been shortlisted from a host of vendors operating in the Middle East, Central and South Asia, and North Africa. AAA is an often-ignored part of operators' networks, but it can have a
transformative effect
on overall network performance, resiliency, and customer experience. It is essentially responsible for ensuring that customers can access the services to which they have subscribed. When done right, the function is practically invisible. But when it goes wrong, it can mean disconnections, poor quality of service, and compromised security. Alepo's latest version overcomes several limitations of traditional AAA, including scalability, network heterogeneity (convergence), multimodal authentication methods, complete network virtualization, and integration with non-standard network elements. It is virtualized, high-performance, self-healing, open (via REST and API gateway), and highly configurable. Used by some of the
largest telcos
in the Middle East including
Saudi Telecom (STC)
– and currently in the process of being deployed by one of the most established telcos in the region – it has helped operators reduce network disruptions, cut operational costs,
improve customer experience
, and increase security. "We are heartened by the faith many of the Middle East's biggest operators are placing in our technology to replace their legacy AAA with Alepo's. The fact that operators across the region are seeing significant improvements is a strong vote of confidence for us. This awards nomination further bolsters our belief that the usually sleepy AAA market can and should be disrupted," said Brian Scoble, Alepo's Vice President of Sales (Middle East and Africa). Winners will be announced at an awards ceremony on September 17. The awards are part of the two-day Telecoms World Middle East conference to be held in Dubai, bringing together the entire technology, media, and telecom ecosystem to discuss the digital revolution, technological developments, and the future landscape for MNOs, MVNOs, OTTs, suppliers and the wider industry. It is expected to host over 1,000 attendees, 200 speakers, and 600 telcos.
About Telecoms World Middle East
In 2004, Terrapinn brought the global Telecoms World brand to Dubai to serve the Gulf region. At that time, Middle Eastern telecom and mobile operators were in a period of rapid growth and searching for new ideas, and the technology that would enable them to revolutionise their business models. Today, while technologies have evolved, interest from key industry stakeholders and government is as strong as ever. Telecoms World Middle East brings together leading executives from the wider region on one platform. It offers the opportunity to learn, as well as to network and build relationships with key stakeholders from across the TMT industry. The annual Telecoms World Awards, now in their twelfth year, are the undisputed mark of success for the telecoms industry in the region. For more information, please visit
http://www.terrapinn.com/conference/telecoms-world-middle-east/index.stm
.
About Alepo