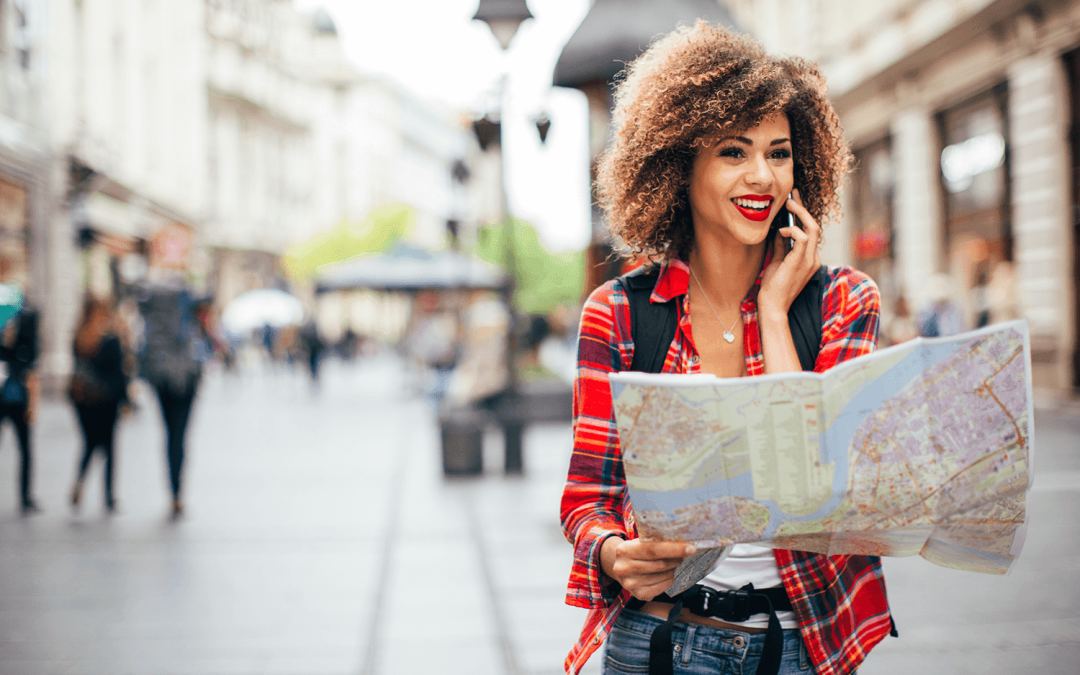 As evidenced in countries where it has launched, 5G brings massive innovation potential but is challenging to monetize if its only unique offering is ultrafast speed. Many telecom operators are aware that 5G success depends on their
digital Business Support Systems (BSS)
and bringing innovation to their own business models. A recent
study
by TM Forum reveals that 72% of CSPs believe 5G revenue growth is completely dependent on transforming their BSS and OSS. However, digital transformation is beneficial even before 5G is rolled out: a robust telecom BSS stack enables implementing and monetizing key 5G use cases, such as OTT partnerships and new business models, on previous-gen networks.
5G networks are anticipated to deliver a transformational customer experience with improved speed, connectivity, network coverage, interoperability, and more. And this will be further enhanced with omnichannel support, which offers a highly personalized, consistent, seamless, and holistic view of the complete customer journey. Enabling faster speeds and connectivity, rapid service creation and monetization, and differentiated partnership models for new revenue streams will be a necessity for operators. Those ready with 5G Core (5GC) architecture before the 5G market matures will have a competitive edge. It provides a high-level of orchestration and automation with the use of a modular 5G service-based architecture (SBA) required to meet future challenges and business needs. An effective telecom digital BSS helps to fully monetize this transformation and derive maximum ROI.
How a telecom digital BSS unlocks 5G potential
With limited features and rigid architecture, legacy BSS cannot keep up with the evolving demands of customers as they embrace a digital lifestyle. With a digital BSS stack, operators can seize the benefits of 5G – a fact they are well aware of. According to this report , the global telecom digital BSS market is expected to reach approximately USD 7,416 million by 2025, at a CAGR of roughly 15% between 2019 and 2025.
A digital BSS provides an elastic, modern, and convergent system in a virtualized network environment, giving telecom operators an edge over competitors and enabling them to readily offer unique 5G services. An effective BSS transformation helps modernize fixed and wireless networks, as well as support CSPs to introduce differentiated services and automate business processes.
What should telecom operators look for in a digital BSS?
5G facilitates real-time rating, metering and charging for sophisticated digital services, along with monetization schemes such as QoS tiers, OTT billing and charging, partner settlements (B2B2X), and more – all of which is possible only with a flexible and agile telecom BSS platform. Robust digital BSS architecture using the latest 5G standards is essential in this competitive and ever-evolving market – today and well into the future – to be able to support a dynamic environment and provide quick time-to-value in delivering new features and functions.
Top benefits telecom operators enjoy with digital BSS
Modern digital BSS features help improve and monetize legacy as well as next-gen networks, driving the following benefits for operators:
1. Rapid and phased deployments
A truly modern digital BSS is modular, cloud-native and deployed virtually. For telecom operators not wanting to undertake a complete digital transformation at one go, it's possible to implement in phases, so there is low risk involved in migration and fewer resources are required to launch it. Further, End of Life is less frequent, and the hardware is much easier to manage.
2. Accelerated monetization of use-cases
A 5G-ready digital BSS stack lets telecom operators rapidly monetize the data network with innovative and personalized offerings, enhancing the digital experience for subscribers and improving customer loyalty. The elastic and convergent platform provides a network environment for CRM, convergent charging and billing, with REST APIs that offer the flexibility to quickly introduce a host of digital services with new billing models.
3. Centralized catalog management
With 5G, network slicing, and the surge of IoT and other data-intensive services like AI and VR, it will be challenging for CSPs to meet the demands to support new business models and use cases on the fly without expensive and lengthy backend code changes. A digital BSS stack with a centralized product catalog enables telecom operators to swiftly respond to this network evolution. A common product repository and robust API framework allow CSPs, partners, and distributors to accelerate TTM for new products and services and improve revenue and customer engagement. With modern centralized catalogs, plans can be defined by many metrics such as volume, value, time, and quality of service. This core functionality helps ease teamwork and collaboration, manage offers efficiently, support multi-play offerings, and provide quick access to prebuilt use cases library.
4. Improved customer management
Customer relationship management covers all important aspects of the customer lifecycle, from registration and hierarchy to offering a 360-degree view to CSRs for subscribers as well as enterprise customers. With digital CRM, operators can implement automated workflows, streamline sales and support, and use chatbots and AI to reduce manual CSR workload. Additionally, it enables instant issue redressal and quick troubleshooting with web and mobile self-care including live chat options, lowering operational expenses and reducing churn.
5. Efficient revenue management
CSPs need real-time billing and policy control capabilities to seize and monetize opportunities that all-IP networks bring. Convergent charging facilitates automated rates and charging mechanisms. Further, revenue management solutions with reliable interconnect and billing for roaming help manage diverse partnerships, enabling telecom operators to efficiently charge other operators for use of their voice, data, SMS, and other network infrastructure. A modern telecom digital BSS with real-time APIs can also facilitate new 5G use cases like surge or congestion charging at times when the demand for digital services is high.
6. Enhanced partner management
A digital BSS stack with an integrated partner management platform helps improve operational agility by streamlining the partner lifecycle. It helps cultivate relationships with simplified onboarding, self-service, and support for a host of partner functions such as content, OTT, IoT, interconnect agreements, roaming, MVNO, and others. A partner management solution with open API integration works seamlessly with third-party systems.
7. Automated omnichannel support
Improving customer experience is not merely about providing better user interfaces on various devices, but also integrating the process across channels. Omnichannel support allows operators to provide a consistent, seamless, and highly personalized self-care experience through web, mobile and social media platforms, ensuring swift problem resolution while making customers feel more connected and valued. The most recent additions to this trend are WhatsApp-, AI- and NLP-powered chatbots for instant redressal of customer queries.
Telecom operators are already in the battle to build 5G networks and intend to offer improved quality of service to customers. And as they invest billions of dollars in 5G RAN, they must remember that an effective 5G strategy includes IT systems to generate ROI on that investment. Digital BSS has the great benefit of being modular so it can be rolled out in phases, mitigating the risks involved in a largescale migration of one's billing system. To maximize their chances of success, operators must modernize their infrastructure with a digital BSS transformation today.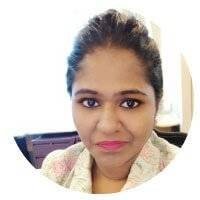 Rani Shanmugam
Marketing Content Writer
Long story short, Rani writes about the workings of telecom networks. Short story long, she has a rich and diverse background as a developer, business analyst, and technical writer for broad-spectrum solutions across various industries, and is now focused on telecommunications marketing. She unwinds by painting with her toddler son and loves to whip up elaborate meals fit for a feast.
Subscribe to the Alepo Newsletter