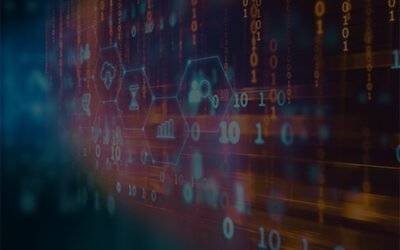 As the hype dissipates around cryptocurrencies such as Bitcoin the question remains: what relevance does the underlying blockchain technology have in an increasingly digitized world?
Mobile money has relied on traditional modes of establishing trust: you trust a mobile operator to take your cash in return for a digital representation of that cash, the government trusts the operator to maintain liquidity, the operator trusts the bank to retain that liquidity, and so forth.
This model of trust was enough to support the explosive growth of mobile financial services, but will it be enough to sustain it? Today's mobile money operators contend with complex and competitive ecosystems, increasing regulatory pressures, and high costs, particularly for cross-border remittances.
Many of these challenges can be addressed with blockchain. It allows crucial digital relationships to grow organically with the rules for transacting being shared among participating organizations and the ledger for those transactions being cryptographically secure, immutable, and mutually verifiable. In short, it facilitates trust in the digital era.
Blockchain opens doors to new opportunities by providing a platform for:
Partnerships with organizations that provide a share of liquidity
Building KYC and AML regulations into the rules for transacting
Auditability: allowing governments and internal auditors access to their own cryptographically verifiable copy of an immutable ledger
These are among some of the properties of blockchain that have made it enticing for mobile money. But other properties make it less so:
Poor performance and scalability
Difficult to use for analytics and business intelligence
Lack of control over which parties can participate or view which transactions
Cumbersome and complex infrastructure requirements
Many of these issues can be overcome by using a private enterprise blockchain, which avoids intensive consensus mechanisms and provides enterprise control over access and a richer set of query interfaces into the blockchain. Implementation, however, is still a massive challenge because of the lack of skill and stable APIs into the various blockchain technologies.
How do we know this?
We've encountered these challenges implementing blockchain into our Digital Payments platform. To address them, we have created a REST API gateway that insulates the core mobile money systems from changes in the underlying blockchain technology and automated and simplified the provisioning of blockchain resources, making them run in both private and public cloud. We believe we have created a feasible and desirable mobile money system that adds the benefits of blockchain, without the complexity and with the performance to scale.
While, of course, we are hoping to sell our platform, we are also keen to engage and discuss your experiences and requirements from blockchain, as it is still a new and evolving domain.
If you'd like to know more about Alepo Mobile Money and how we got there, join us for a demo at Mobile World Congress, Barcelona from February 25-28, 2019 at booth 5H71. Click here to schedule a meeting.
Pankaj Garg
Product Owner, Mobile Financial Solutions
Pankaj Garg is a telecom and FinTech expert with over 14 years of experience in the software industry. Handling digital BSS offerings is among the many hats he wears at Alepo. Always up to speed with the newest advancements in the products he handles, he takes it slow only when he's road-tripping across India to discover new places.
Subscribe to the Alepo Newsletter