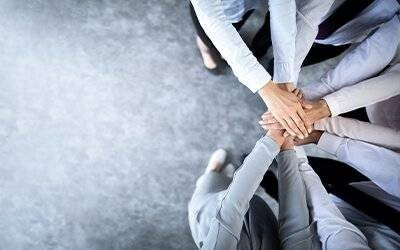 The proliferation of smart devices and high-speed internet has revolutionized the telecommunications sector, and the advent of 5G is further bolstering this transformation. Earlier, telecoms mainly partnered with other operators to share their networks, data, messaging and voice services through wholesales agreements, but these partnerships have evolved considerably over the years. In order for 5G to be a commercial success for telcos, more advanced partner models will need to be supported for all of the new use cases and devices that are envisioned for the network.
Today, a modern partner management solution for 5G success enables the convergence of partners across multiple sectors and caters to highly diverse needs. Unified partner systems cover key segments like distribution, IoT/M2M, content/OTT, roaming, wholesale billing, MVNO, and more. The result: automated processes, the ability to launch any partner model, and reduced operational costs.
Partnerships will pave the way forward
Telecom leaders are currently thought to be risking billions of dollars as they struggle to address a host of challenges. High-cost wireless and fixed connections, coverage outages, demand for improved customer service, and an ever-growing list of competitors are only some of the roadblocks in deriving ROI.
International consultancy BearingPoint recently commissioned a study in which 85 executives of Tier 1 and Tier 2 Communications Service Providers (CSPs) from Europe, Asia, and the US, as well as 440 executives from sectors such as IT, technology, automotive, transport, banking, and insurance, were interviewed. According to their findings, 60 percent of the CSPs believed working in collaboration helps drive cost-effective and innovative solutions, while 59 percent were of the opinion that partnerships help them remain competitive, and 51 percent believed they would improve customer experience in the telecom market.
However, the study found that
telco transformations
tend to focus on adopting new trends in technology for short-term financial success, "as opposed to working to address an increasingly widely held view that if CSPs don't consider new digital business models, they will not survive in their current form." Overall, it concluded, most CSPs still view digital transformation as a means of achieving short-term cost reduction, instead of attempting to gain long-term benefits such as the scope for new business partnerships.
It's essential for operators to alter this approach to remain relevant and for their businesses to be profitable. They will need to move beyond delivering connectivity to become digital ecosystem enablers, co-creating new services with partners and subscribers. Partner management converges three key tenets of modern business success: improved customer experience, service innovation, and competitiveness.
Many of these advanced partnership models can be implemented on LTE networks, and as operators upgrade to 5G, they will be able to enhance existing use cases as well as introduce new ones. In addition to 5G, new technologies that create partnership opportunities include IoT, network function virtualization, software-defined networking, cloud-based platforms, and more.
The role of partnerships in 5G monetization
As 5G networks and devices materialize, partnership models will be established in multiple layers, from sharing infrastructure and exposing network capabilities as a service, to launching a wide range of devices and services onto the system.
5G has raised consumer demands considerably, with expectations like unlimited data usage, downloading movies in seconds, and unique services and devices like smart home appliances. This means there is a need for CSPs to monetize beyond data bundles and introduce indirect monetization mechanisms with the help of schemes like sponsored data.
New models could be created with 5G that don't exist today and be the key to telco success. Imagine a telco could spin up a 5G network slice for a ride-share company like Uber, with a revenue-share agreement based on total distance the fleet drove, all reported and charged real-time via API. Or a telco sells SaaS home security devices and takes an upfront fixed fee and monthly fee from the manufacturer. There are endless possibilities and use cases for CSP marketers to dream up.
What CSPs must now do is look at investing in platforms that enable them to monetize innovative 5G business models. This includes IoT and network slicing-based services that speed up tech advancements for various next-gen applications such as VR apps, industrial IoT apps, smart cities, connected healthcare, smart home ecosystems, wearable technologies, infotainment systems, and more.
How it works: smart business models
An effective partner management software helps reduce the total cost of ownership with fast time-to-market for new offerings. Smart revenue-sharing models allow CSPs to create new revenue streams and handle today's ever-evolving digital and communications needs with solutions for both marketing and back-office departments.
With these smart models, CSPs can:
Create personalized partner contracts
Speed up and automate the partner on-boarding process
Support telecom and non-telecom partnerships
Support multilevel hierarchy models
Offer advanced self-care for partners
Enable any business model or billing type
What the future holds
Customers want innovative services at faster speeds. CSPs are expected to meet these expectations at every touchpoint. And to retain customers, they must meet future challenges from competing technologies quickly and at an acceptable cost.
To achieve this, CSPs must focus on partner management solutions that will help them launch offerings involving high volumes of data and video, mobile workload volatility, a greater number of connections and demand for lower latency to develop transformative strategies. Also, new revenue streams can be created by monetizing lucrative OTT content, partner applications, and other partner relationships.
So, the goal is to achieve the right balance between traditional and digital to create the richest customer experience. A unified and effective partner management solution ensures greater collaboration between multi-disciplinary partnerships, which is vital to success and the key to ROI of 5G.
Want to learn more about innovative partnership models and how Alepo's digital BSS can prepare you for 5G and IoT? Click here for our 5G-ready digital BSS flyer.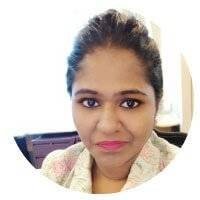 Rani Shanmugam
Marketing Content Writer
Long story short, Rani writes about the workings of telecom networks. Short story long, she has a rich and diverse background as a developer, business analyst, and technical writer for broad-spectrum solutions across various industries, and is now focused on telecommunications marketing. She unwinds by painting with her toddler son and loves to whip up elaborate meals fit for a feast.
Subscribe to the Alepo Newsletter