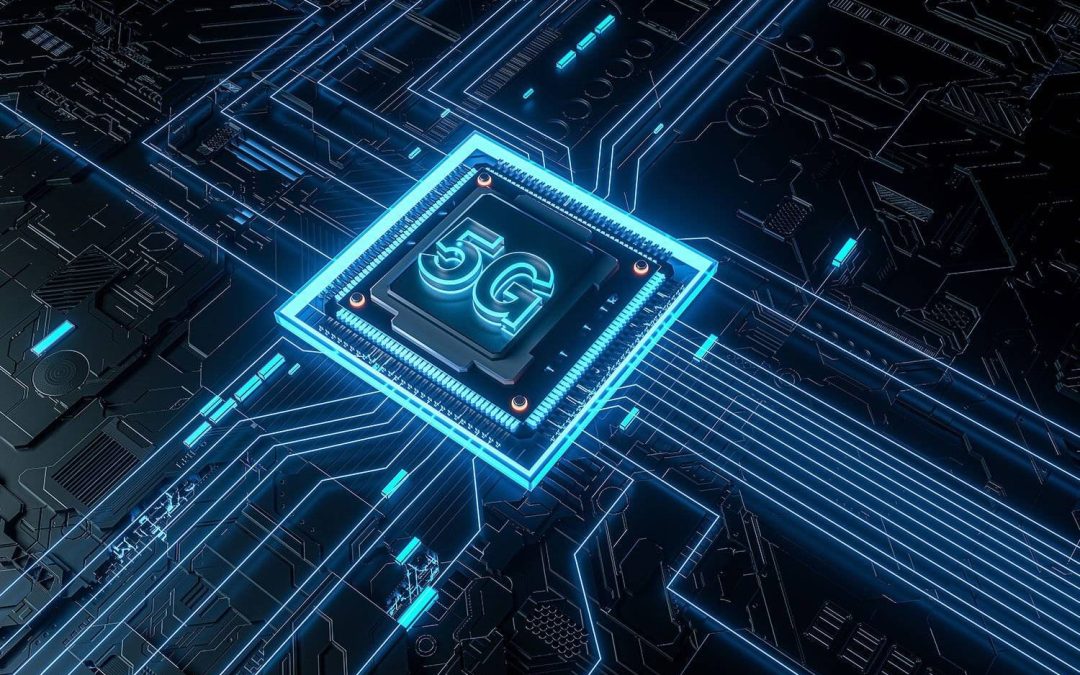 By now we all know that 5G's ultrafast speeds, high bandwidth, and low latency will open a world of opportunities, its advanced applications transforming virtually every industry. From manufacturing, healthcare, and the Internet of Things (IoT), to AR, VR, and gaming, the possibilities are endless. Service providers have two ways of transitioning to a next-gen network:
5G NSA (non-standalone) and 5G SA (standalone)
, with SA being the end-goal. 5G NSA (4G LTE EPC plus new RAN) remains the strategy to quickly launch high-speed 5G broadband, yet lacks the new architecture and functionality that will allow 5G to fulfill its visionary use cases.
Unlike 5G NSA, which reuses the Evolved Packet Core (EPC), 5G SA uses cloud-based and Service-Based Architecture (SBA) that optimize network infrastructure with virtualized network functions (NFs), enabling operators to launch differentiated services, ensuring a high quality of service.
5G NSA: step one in 5G launch
The most popular choice of service providers to deploy 5G is 5G NSA, which is 5G radio using an existing 4G EPC. This option is considered the most viable and cost-effective. The only condition is that the 4G EPC needs to be 3GPP Release 15-complaint with additional functionalities to support dual-radio connectivity. This will enable operators to seamlessly launch 5G services and offer high-speed internet and improve access capacity.
5G NSA focuses on offering higher data speeds and improved radio coverage in densely populated areas, helping CSPs rapidly market 5G to gain a competitive edge. However, it does not offer many of the advanced use cases possible with 5G SA, such as ultra-reliable and low latency communications (URLLC) and massive machine-type communications (mMTC).
5G-SA: the path to full 5G benefits
The 3rd Generation Partnership Project (3GPP) has revamped core network architecture, having moved away from traditional telecom protocols to more open, modern SBA. The 5G Core comprises multiple NFs, each responsible for specific core network functions. These NFs use REST-based APIs to interface with each other over HTTP/2 protocol, which is collectively referred to as the Service-Based Interface (SBI).
5G SA key features and components
With the sheer number of use cases it supports and the forecast for devices, traffic is far more dynamic in a 5G network. And so a robust underlying core network is necessary for the network to swiftly respond to demands. 5G SA enables just that. Some of its key features:
Multi-vendor ecosystem opens the doors for new vendors, who are not just restricted to the telecom sector, or in the legacy core. The adoption of new technologies that are in-line with modern infrastructure such as REST-based (HTTP/2 or Open APIs) widens the scope for innovative vendors to contribute and revolutionize network operations and processes.
Service-Based Architecture defines key 5GC components as NFs that integrate with each over modern APIs that support multiple varied core network functions.
Control and User Plane Separation (CUPS) enables independent scaling between the control plane and user plane functions, facilitating flexible network deployment and operation. For instance, if the data traffic load increases, more data plane nodes are added without affecting the functionality of the existing control plane.
Network function virtualization (NFV) allows virtualizing entire network functions and appliances using standard vendor-neutral hardware and IT infrastructure in the 5G network. It helps operators achieve a faster service life cycle, rapid deployment, scalability, operational efficiency, agility, and more.
Network slicing enables operators to build multiple dedicated networks to cater to different business verticals with diverse requirements of high-bandwidth, ultra-reliability, low-latency communication, and more.
Multi-Access Edge Computing (MEC) distributes computing resources along the communication path using decentralized cloud infrastructure. MEC brings data and computational capabilities closer to the source and network edges such as users' devices, IoT devices, vCPEs, and more.
Some key components include:
Unified Data Management (UDM) enables managing all subscription-related data for authorization and access services.
Unified Data Repository (UDR) stores all structured data on a flexible and highly available platform, enabling the network to readily respond to critical demands in real-time.
Policy Control Function (PCF) is evolved from the PCRF of legacy networks, providing policy assets to handle access mobility related to policies, as well as handling data- and application-related policies. It enables advanced plan and policy customization for 5G use cases.
Network Repository Function (NRF) keeps a record of all network function instances in the network and helps automate the functioning of NFs.
Network Slice Selection Function (NSSF) plays an essential role in network slicing, dynamically selecting slices based on real-time information.
Network Exposure Function (NEF) ensures information is securely translated and communicated from external applications. It is fundamental in the authorization for any access request received outside of the 3GPP network, thus ensuring the network supports use cases like cellular IoT, edge computing, and more.
Business benefits you can derive with a robust 5G SA solution
A 5G SA solution is meant to enable service providers to adapt to key technological changes like a cloud-native and microservice-based architecture, helping achieve operational excellence while maximizing ROI. It can facilitate:
Rapid introduction of new services without interfering with existing services
Scaling to support changing network demands and growing subscriber bases
Offering differentiated services with high QoS
Automating functions like network slicing
Lowering operational costs
Alepo's role in your 5G journey
Alepo offers core network solutions and a digital business support system (BSS) to support unified 4G management (EPC, IMS), C-IoT, and non-3GPP networks (such as WiFi).
Alepo's 5G Core solution includes AUSF, subscriber data management (SDM), UDM, UDR, EIR, PCF, and Charging Function (CHF). It also includes a unified and highly scalable subscriber repository that holds identities and subscription profiles for both 4G and 5G. The 5G Core employs cloud- and PaaS-agnostic microservice-based software architecture and supports public, private, and hybrid deployment options. And it supports both containerized and NFV-based deployment.
Alepo also supports operators who are not yet ready to move to 5G, bridging the gap by creating a modern next-gen omnichannel experience for subscribers by adding WiFi offload into the operator's network as well as enabling unique and advanced IoT offerings on the legacy network.
Tell us your business needs, and we'll help design network innovations to drive ROI. Connect with an Alepo expert today.
Rajesh Mhapankar
Director, Innovations
A seasoned professional, technologist, innovator, and telecom expert. With over 20 years of experience in the software industry, Rajesh brings a strong track record of accelerating product innovations and development at Alepo. He supports the company's mission-critical BSS/OSS projects in LTE, WiFi and broadband networks, including core policy, charging, and control elements.
Subscribe to the Alepo Newsletter