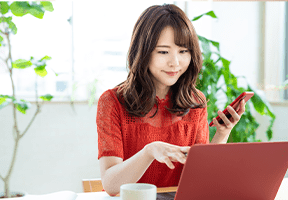 Coopeguanacaste offers free plans as part of the Zii WiFi program of telecommunications regulator Sutel
The service was launched last April in the presence of the country's president
It is part of a US$69 million development plan through which Sutel intends to install access points in 515 public places across Costa Rica
The service is a hit with consumers, with over 1.3 million people logging in since launch
It is powered by Alepo's cloud-based WiFi Service Management Platform, which allows Coopeguanacaste to offer and monetize superior customer journeys
Wednesday, September 08, 2021, SAN JOSÉ – Internet service provider Coopeguanacaste has introduced public WiFi in Costa Rica, as part of telecommunications regulator Sutel's Zii WiFi initiative to improve connectivity across the country. Digital enablement and revenue management software provider Alepo has deployed their carrier WiFi platform to power the network.
The service was launched in Guanacaste in April last year in the presence of Costa Rican President Carlos Alvarado Quesada, and is part of Sutel's Espacios Públicos Conectados (public connected spaces) plan to provide WiFi at 515 sites including parks, plazas, train stations and university campuses. To this effect, Sutel has awarded contracts totaling US$69 million to Coopeguanacaste and two other ISPs. The project is hugely beneficial to residents given that broadband connectivity is low in both urban and rural areas of the country.
Coopeguanacaste's free WiFi offered through the Sutel program has made a significant impact in Guanacaste. Since its launch, over 1.3 million new users have signed in.
"We are growing fast, and it is encouraging to see the number of new users month after month. Alepo's WiFi platform is helping us ensure that the service is used widely, while also enabling us to make the project a financial and operational success for the company," said Gerardo Gutierrez, General Manager, Coopeguanacaste.
Alepo's WiFi Service Management Platform (SMP) enables Coopeguanacaste to use surveys to offer users free WiFi in this initial phase and has several capabilities for their future growth including partnerships with location owners, WiFi roaming with an international education network, and premium plans for Coopeguanacaste subscribers.
The cloud-based solution runs on Amazon Web Services (AWS), reducing capital expenditure, while still providing seamless integration with the access controllers.
"We're proud to help Coopeguanacaste offer a service that will facilitate a digital lifestyle for millions of people in Costa Rica. Our WiFi SMP is built to maximize revenue for the provider, and it has been customized for Coopeguanacaste's specific needs so that they can offer their customers a superior browsing experience, beginning right from the process of connecting to their network," said Juan Espinosa, Director, Sales, LATAM, Alepo.
Alepo has several successful WiFi deployments in the region, including with mobile operators, ISPs, and banks, and was nominated for best NVF/SDN solution at the 5G & LTE LATAM Awards in 2018.
About Coopeguanacaste
Coopeguanacaste offers competitive Internet, IPTV and IP telephony services to the communities of Guanacaste. It has a robust infrastructure capable of meeting the growing demands of the region. It is the largest cooperative in Guanacaste, aiming to lead in production, distribution and sale of information and communication technology and multiple services following the principles of corporate social responsibility and sustainable development for satisfaction of its customers, members and partners.
For more information, please visit www.coopeguanacaste.com/es/servicios/telecomunicaciones