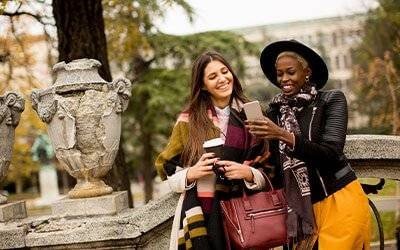 Using Alepo's Digital Business Support System (BSS) and PCRF, the service provider has overhauled its network and introduced new advanced offerings

Alepo executed its digital transformation remotely, in phases, and within rapid time constraints

Alepo's systems have solved network disruptions caused by legacy vendors and improved network availability
The operator will also enable 24×7 customer support using Alepo's omnichannel self-care platform
Wednesday, November 4, 2020, AUSTIN  – Eswatini Mobile, a leading service provider in the Kingdom of Eswatini, has modernized its network using digital enablement software solutions provider Alepo's Digital Business Support System (BSS). The new platform enables the operator to introduce a host of advanced prepaid and hybrid LTE plans, digitize customer experience with a modern web and mobile self-care, and fix network outages that were impacting its voice and data customers.
Eswatini Mobile's legacy systems were causing network outages, making an urgent transformation necessary to improve customer experience. With Alepo's BSS transformation, Eswatini Mobile has upgraded from its legacy multi-vendor setup to a single platform for all BSS functionalities. Along with the BSS, Alepo has deployed its PCRF, interconnect billing, roaming, self-care, and other modules. Under strict timelines, the entire project was deployed rapidly and remotely, in keeping with ongoing pandemic-related travel restrictions.
The platform has enabled Eswatini Mobile to offer its customers the flexibility of choice, having introduced prepaid as well as hybrid or cyclic prepaid plans that enable different tariffs to be applied based on peak and off-peak times of the day. The operator can now also manage dunning actions and has already seen a reduction in outstanding payments.
Eswatini Mobile now has access to business intelligence reports facilitated by the advanced analytics module, enabling targeted promotions and personalized plans and offers based on individual customer needs.
Alepo has also provided its web self-care and mobile app, which will enable Eswatini Mobile's customers to access 24x7x365 support. In addition to facilitating swift issue resolution, it will also offer customers more control over their accounts, empowering them to view and manage their plans and data usage.
"Our primary objective is to offer superior customer experience and we're consistently working on improving our services to meet our customers' needs. Alepo's phased approach to digital transformation has helped us bolster our network and services without disruptions. We intend to introduce a host of advanced and innovative plans in the future using the Alepo platform," said Genius Sihlongonyane, Chief Information Officer, Eswatini Mobile.
Sihlongonyane added, "Our key business drivers for this project were migrating to a converged platform to ensure consistent support, and switching to an on-premise set-up to reduce network disruptions that we faced with our legacy system as it was offsite. We're already seeing improvements in our processes as Alepo's Digital BSS provides many automation features, improving our network availability and customer experience."
Sameer Bhuttoo – Director of Africa at Alepo, said, "We share Eswatini Mobile's vision to strive for the best customer experience and are happy to be their digital transformation partner. Alepo's subscriber migration was completed in record time, and we look forward to working with Eswatini Mobile on further enhancements, optimizing processes, and ushering in a new network experience for their subscribers."
About Eswatini Mobile Ltd.
Eswatini Mobile Limited (formerly known as Swazi Mobile Limited) was set up as a Special Purpose Vehicle (SPV) to apply for a license to build and operate a mobile telecommunications network in the Kingdom of Eswatini. The service provider offers a range of prepaid and postpaid voice and data services including roaming plans.
For more information, please visit https://swazimobile.com/
Subscribe to the Alepo Newsletter