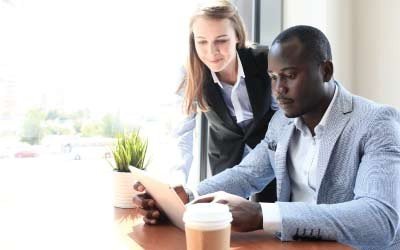 With Alepo's complete, carrier-grade solutions for policy control, real-time charging and billing, roaming and interconnect billing, subscriber data management, and CRM, Green Com S.A. has launched new 3G voice and data services in Equatorial
 Guinea.
Tuesday, November 29, 2016, Austin, TX, USA; Malabo, Equatorial Guinea– Alepo (www.alepo.com) – an award-winning global provider of core network and IT software solutions for communications service providers, announced today that Green Com S.A. – a mobile network operator, doing business under the brand name Muni in Equatorial Guinea – has launched 3G services powered by Alepo's complete BSS transformation solution for voice, data, and roaming. The successful completion of the BSS transformation project has enabled Green Com to modernize the customer experience and to gain a competitive edge with advanced mobile offers and bundles.
Green Com leadership cited the need to evolve the existing network and IT infrastructure in order to streamline business processes and operations. The project resulted in a more agile and convergent network environment that enables Green Com to launch innovative mobile offers and service bundles faster than ever. With Alepo's policy and charging control (PCC) framework, Green Com S.A. today can launch popular mobile data offers and promotions, such as app-based bundles, turbo or on-demand bandwidth, family plans and shared wallets, location-based offers, and much more.
Alepo's PCC solution enables real-time data usage alerts and the ability to require SMS authorization from a subscriber before mobile data overage services are charged. With Alepo's solution subscribers enjoy full control over their data usage leading to a more transparent and positive customer experience. In addition, this allows Green Com S.A. to deliver hyper-contextual, in-the-moment promotional offers and brand-boosting discounts.
"We understand the need for telcos to be focused on subscribers' demands and come up with innovative services that resonates with their digital lifestyles," said Charles Borome, CTO at Green Com S.A. He added, "With Alepo as our technology partner, we are now able to deliver unprecedented quality and value of services to our subscribers based on their needs and lifestyles in real time."
Since the implementation of Alepo's solution, Green Com S.A. has reported early signs of subscriber growth. The project was implemented within ten months with no customer disturbances and with no reported data errors. As part of the project, Alepo delivered a carrier-grade BSS software framework that combines advanced policy and charging control, DPI, CRM, and convergent billing on a unified cross-functional platform. Alepo SE made it possible for Green Com to bring together multiple communications services, including mobile voice, data, content, and VAS, as well as multiple access technologies in a single, truly convergent BSS environment. This led to reduced complexity and operational costs for Green Com.
"Green Com S.A. has shown tremendous leadership in the region through its efforts to modernize its legacy system, which will benefit its customers, employees, and stakeholders alike," said Shivani Sardesai, Director for Africa region at Alepo.  She added, "We're proud to be Green Com's preferred technology partner to turn this vision into reality."
Alepo's partnership with Green Com S.A. marks the company's second deployment in Equatorial Guinea, following a successful deployment of policy, charging, and billing solutions for fixed and mobile data networks in the region. In the surrounding region, Alepo supports mobile operators and internet service providers in Ghana, Nigeria, and Niger.
About Green Com
Green Com S.A is an established mobile network operator in Equatorial Guinea, offering 2G mobile services. In August 2016 Green Com launched its 3G data services in Equatorial Guinea. The company is built on the principles of making quality products and providing innovative and reliable services. Green Com S.A.'s unique service has established its place in this industry. This allows the company to make a distinctive and substantial impact for its clients.
For more information, please visit www.muni-eg.com
Subscribe to the Alepo Newsletter