Introduction
Customer experience is the key differentiator for operators today, and while there are several other contributing factors such as automated support and digital engagement, one of the best ways to boost CX is by providing a superior network experience. Though often overlooked, successfully modernizing your network means recognizing the role of upgrading the AAA helps alleviate a host of challenges to boost network performance.
Key carrier-grade AAA features that optimize network performance
A modern and robust AAA and policy framework provides features that optimize network resource utilization and boost performance, even with dynamically changing traffic load. These include:
High availability
A highly responsive AAA server with failover support helps maximize efficiency and ensure 99.999% availability for carrier-grade performance as the network grows.
Powerful scripting engine
A high-performing scripting engine ensures high performance and sub-millisecond latency, and enables operators to write and implement custom authentication and authorization rules in-house.
Noise management
AAA signaling noise is often produced on wireline networks by repeated authentication failures and errors. A robust AAA efficiently mitigates noise issues, instructing disturbing devices to take corrective measures, keeping network performance high. In addition, an intelligent system also enables service providers to easily identify and block malicious attempts to disturb or overburden the network.
Real-time policy control
A modern AAA lets service providers ensure zero revenue leakage, implement mid-session policy changes, deliver bandwidth on demand, and instantly communicate with customers.
Scalability
A stateless AAA stores sessions and data in a centralized database, ensuring that another AAA node takes over if one is down and enabling dynamic vertical as well as horizontal scaling without network downtime.
Rerouting and offloading traffic
A next-gen carrier-grade AAA enables service providers to alleviate network traffic by authenticating and authorizing mobile subscribers who connect from 3G, LTE, or 5G networks and seamlessly offloading them to services such as WiFi for calling or data sessions.
Emergency mode
The AAA can provide a fail-proof backup system to authenticate users if database connectivity is lost by automatically switching to emergency mode, helping prevent service disruption caused by single points of failure.
Automated service restoration
A AAA that enables rapid recovery from system failures or outages helps minimize strain on resources and optimize performance.
Web-based administrative portal
Operators can monitor and troubleshoot issues from a single interface. They can also automatically redirect customers to a self-care portal.
Interoperability
A carrier-grade AAA server that is interoperable with other networks lets operators deploy a multi-vendor network, not only lowering network costs but also boosting performance.
How Alepo AAA transformation optimizes networks
Ensuring a seamless migration is a major consideration for operators when undertaking a AAA transformation. Alepo provides a proven and scalable integration framework with provisioning support using API Gateway, ensuring a zero-downtime migration that does not impact existing integrations or IT systems. Alepo's NFV-compliant AAA is stateless, enabling five-nines availability, and has an industry-leading benchmark of 36,000 transactions per second (TPS), supporting horizontal and vertical scaling. The highly stable system increases operational efficiency, with centralized monitoring to reduce on-ground staff dependence. Further, centralized configuration management minimizes errors by enabling operators to rapidly and easily configure changes across all AAA nodes. With automated workflows and web-based interfaces, Alepo's carrier-grade AAA Server enables service providers to create, launch, deliver, and manage services within hours.
Begin your AAA transformation journey now: book a demo.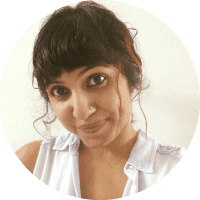 Gayatri Sarang
Lead Content and Engagement Specialist – Marketing
Gayatri is part of the content and communications brigade at Alepo. Having locked focus on the telecom domain in recent years, she has vast and diverse experience in writing for leading publications. She moonlights as a volunteer urban wildlife rehabber and is a passionate baker.
Subscribe to the Alepo Newsletter