The Way Things Were, Is the Way Things Are.
Even as mobile plans continue to evolve and become increasingly more unique, the majority of internet service providers (ISPs) in the world are still offering the same plans they were offering 20 years ago: flat-rate, monthly plans with a specific QoS (bandwidth speed) and unlimited data. ISP offers are simple because that is what customers have traditionally demanded from ISPs. The customers seem happy with what they are receiving, and ISPs don't see any reason to fix what isn't broken.
Or Are They?
However, internet usage has changed, as the adoption of streaming and other over-the-top (OTT) apps continue to increase. Gone are the days of simple browsing. Internet usage has become a bandwidth-straining practice encompassing a wide range of OTT apps including YouTube, Netflix, Hulu and many more. This diverse, but consistently draining usage can create a strain on provider networks, which may already find it challenging to distinguish themselves in a saturated marketplace. ISPs must now face the fact that their traditional offerings are no longer the best means of business. The flat rate plan that used to be a great deal for the provider, has now become a steal for the customers.
The Solution is Data Monetization
Through the use of a data monetization strategy, ISPs can address both issues at once by preserving network integrity through fine-grained plans that cater to customers' exact needs as they arise. A data monetization platform gives ISPs the power to create a network where a broad selection of customer behaviors can be catered to precisely, meaning that data is used and rated as efficiently and profitably as possible.
The Key is Differentiation
Now, data monetization solutions aren't for everyone. Data monetization isn't just a simple change, but rather an entirely new way of doing business for ISPs. Data monetization is for ISPs who are looking to differentiate themselves in a shifting marketplace by offering advanced business plans to combat the ever-increasing data use, innovating, and providing more customer-focused offers to retain and grow their customer base.
We've put together a list of some of the top game-changing data monetization use cases for ISPs.
A la Carte
Give customers complete control over their data use. Instead of offering massive "all you can eat" plans that drain customers' wallets and over serve their data appetites, give them an "a la carte" option instead. Customers can choose to only pay for the exact data they use, the specific applications they want to use, the times of day they want to use them, and the speeds they need. By allowing customers to choose what's best for them, you are ensuring that valuable bandwidth isn't being wasted on grandma's emails. With a la carte options, customers have the complete freedom to design, purchase and activate data allowances for their exact needs.
Zero-Rating
Differentiate yourself by offering plans with subscriptions to certain apps or websites that don't impact the user's overall data usage. For example, with a monthly 2GB plan, subscribers receive free access for up to 1GB of data for the website or app of their choice. Or, incentivize usage during off-peak times by offering things like free gaming after 10 pm. Form partnerships with apps or websites to provide this service for free, or at a lower cost. This can be a huge incentive for customers to choose you instead of the competitors. Many operators today are buying and building their own content. So, use zero-rating for your own applications and platforms, as a way to incentivize their use.
Turbo Boost
Let customers increase their speed instantly with bandwidth on demand. An increase in speed, or a turbo boost, comes at a small fee when they need the extra bandwidth. This can be a huge benefit for customers who typically subscribe to a lower bandwidth speed, but occasionally need the boost in speed to stream a movie or video chat with their family across the country.
Parental Control
Allow parents to have more control over their children's internet use. Give parents the ability to restrict certain websites or applications, limit the times of day that child users can be on the internet, and limit the amount of data a child uses.
Happy Hours
Give a usage discount or a speed boost on special days, times or anniversaries. Happy Hours are a great way to incentivize data use during off-peak hours, decreasing the congestion peak times. Or, make customers feel special with a promotion on their birthdays or anniversaries, or on special days or holidays, giving customers a temporary higher bandwidth speed and/or a discount on data usage.
Think you're ready to take the data monetization plunge and to truly differentiate yourself in the shifting marketplace? Read more about how you can, in the Alepo Solution Brief: Empowering the Internet Service Provider with Alepo Data Monetization!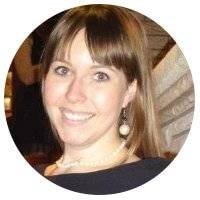 Ryan Gray
Partner and Sales Director
Ryan is intrigued by where telecommunications will go in the next few years. As a Partner and Sales Director, she's been exposed to many aspects of the industry in different technologies and markets. When she's not speaking in telecom acronyms, you can find her traveling the world, skiing the Colorado Rockies or doing DIY projects on her home.
Subscribe to the Alepo Newsletter