Mobile Money
Alepo's Mobile Money platform gives mobile operators and financial institutions an opportunity to add value, convenience, and security, all while providing additional revenue streams.
Generate New Revenue Streams
Alepo's Mobile Money Solution provides subscribers with a means to pay for anything or transfer money with a single mobile wallet platform, leading to increased spending on your services and entirely new revenue streams of transaction fees using the mobile money system.
Gain New Customers
Introducing mobile money services is a great way to reach previously untapped markets, and assist customers in underserved banking communities. A mobile money platform enables those who don't have bank accounts to make mobile money payments, pay merchants, receive microloans, and to make mobile money transfers to friends or family using their mobile device. These advantages will grow your customer base with a strong network effect.
Increase Spending
More money loaded in the mobile money wallet means more opportunities for you to increase your revenue share from the mobile money service, as well as increased transaction fees from higher spending with your merchants. When businesses can accept mobile money payments, they simplify cashless payment and thus increase their sales.
Affiliate Collaborations
Commissions and revenue sharing agreements can be built with other service providers or shops whose bills and fees can be paid using your mobile money platform. These partnerships ensure that customers see the benefit of loading money in their mobile money wallet. Increase your network of agents through mobile rewards and commission incentives. The bigger benefit they receive from your mobile money platform, the more likely they are to use it and recommend it to their customers.
Increase Value for Subscribers
Communication and connectivity are the key components of mobile wallet success. The Alepo mobile money app offers a complete digital experience, adding value to the subscriber's journey, and enhancing competitiveness.
Increase Stickiness
Particularly for mobile operators, a mobile money platform is a value-added service that will keep subscribers loyal. With the ease of mobile money payments and by linking top-ups with mobile rewards, both mobile payments and data usage will benefit. For example, when a customer adds $5 to their mobile money wallet, they receive 100 MB of data free. With all the added incentives for customers and the unique offers that your competitors don't have, your customers will be more likely to stay.
Reduce Transaction Time
Customers put a great deal of value in quick service, and are more likely to do return business with places that provide prompt service. Mobile money payments can help reduce transaction time, by eliminating the need to count out change and waiting for the credit card transactions to process.
Create Convenience Addictions
Create an addiction to convenience. Once customers start using mobile money for many types of transactions, not only with their operator but with other merchants as well, the convenience becomes less of a luxury and more of a necessity. Gradually, mobile money becomes an addiction for customers, contributing to the operator's revenue, and helping to retain customers.
Enable Cashless Payments
Alepo Mobile Money is a smarter, easier, and safer replacement for cash and traditional top-up channels. The mobile money platform enables users to easily make transfers with scan-and-pay, recharge, and refill, as well as request, and withdraw money.
Smarter
With mobile money, you eliminate the need for voucher-based top-ups, decreasing operational and distribution costs. Introducing mobile money solutions helps facilitate more transactions, and makes it easier to track customer trends and inventory.
Easier
With Alepo Mobile Money, users don't have to worry about the risks and inefficiencies associated with physical currency like faulty ATMs, theft, or even being short on money at dinner. Cashless payment ensures that users have the exact amount they need for any purchase, 24/7. Plus, money can be transferred almost anywhere, even when there are no banks nearby, increasing your accessibility to reach customers in rural areas.
Safer
Alepo Mobile Money uses dual authentication to deliver high security to the mobile money wallet transaction. A mobile PIN (mPIN) is required to make money transfers, and other functions to reduce the risk of fraud. In cases of theft or loss of a smartphone, the subscriber's wallet amount cannot be used without entering the mPIN.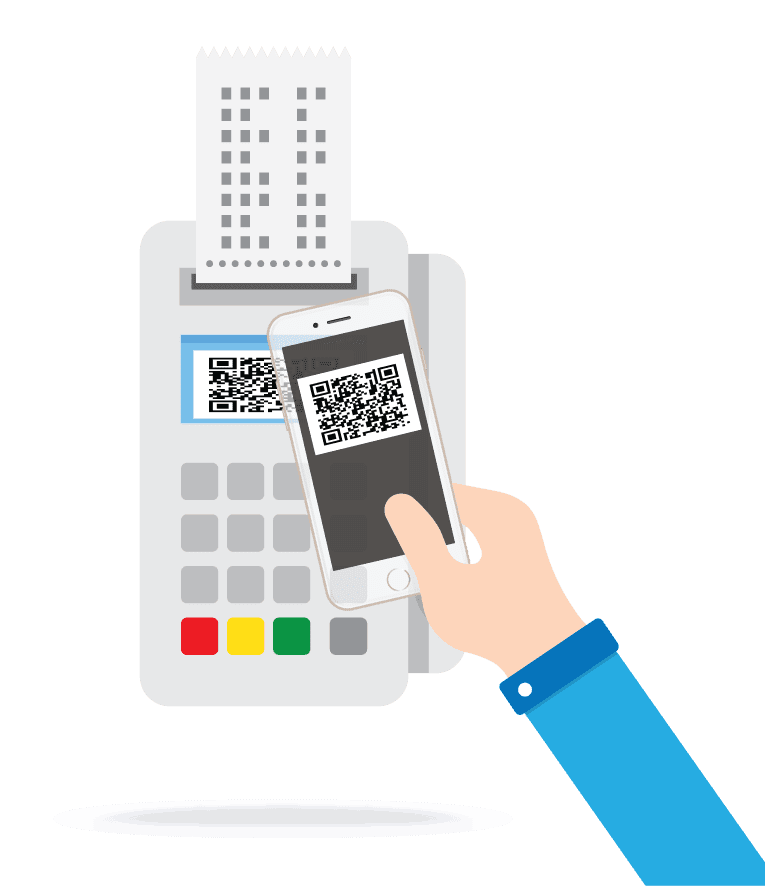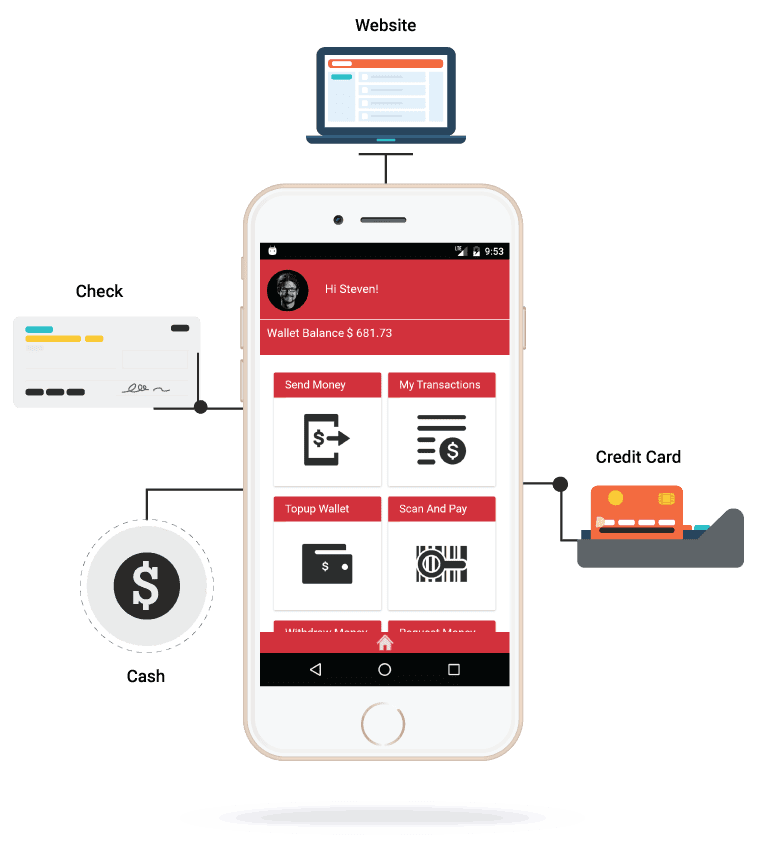 Save from Reduction of Other Payment Channels
The most obvious direct benefit you gain from providing your own mobile money service is for customers to pay for your services and top-up quickly, easily, and safely. Without a dependency on other payment channels, there is:
Reduced Transaction Failure
Reduced transaction failure leads to higher customer satisfaction and higher revenue for you.
Reduced Transaction Fees
On average, most credit card companies charge a 2.5-3% transaction fee. By eliminating transaction fees, more money from each transaction is staying in your pockets.
Reduced Lead-to-Cash Cycle
Customers are more likely to make a purchase if they have a balance in their mobile wallet compared to if they have to use a credit card or bank account to make a purchase.
Increased Circulation of Idle Money
Mobile money provides a means to circulate idle money in a customer's balance to friends & family. As this money gets circulated, the more likely it is to be spent.
Subscribe to the Alepo Newsletter