WiFi Offload and Monetization
Alepo's WiFi Offload and Monetization Solution helps operators expand their network, reduce congestion and deliver value-based Wi-Fi services that compel customers, partners, and advertisers alike.
Deploy Rapidly
Alepo's WiFi Offload and Monetization solution is a one-stop-shop, enabling you to more rapidly and cost-effectively deploy a market-proven carrier WiFi solution.  With multiple deployment modes (cloud, physical, hybrid), and an experienced team with 100% project success ratio, your business can be up and running in no time.
End-to-End Solution
The solution contains everything you need to launch and monetize new WiFi services, as well as to scale, adapt, and compete without limitation as a strategic market leader in WiFi services.
Experienced Team
Alepo has delivered high-performance WiFi monetization and offload tools to Tier 1 and 2 operators with millions of WiFi users globally, assuring a high-performance solution that offers a rapid deployment time.
Interoperable
Alepo boasts numerous real-world production deployments with many of the top WiFi radio vendors. Proven interoperability has already been established with these vendors, further reducing the deployment time and costs.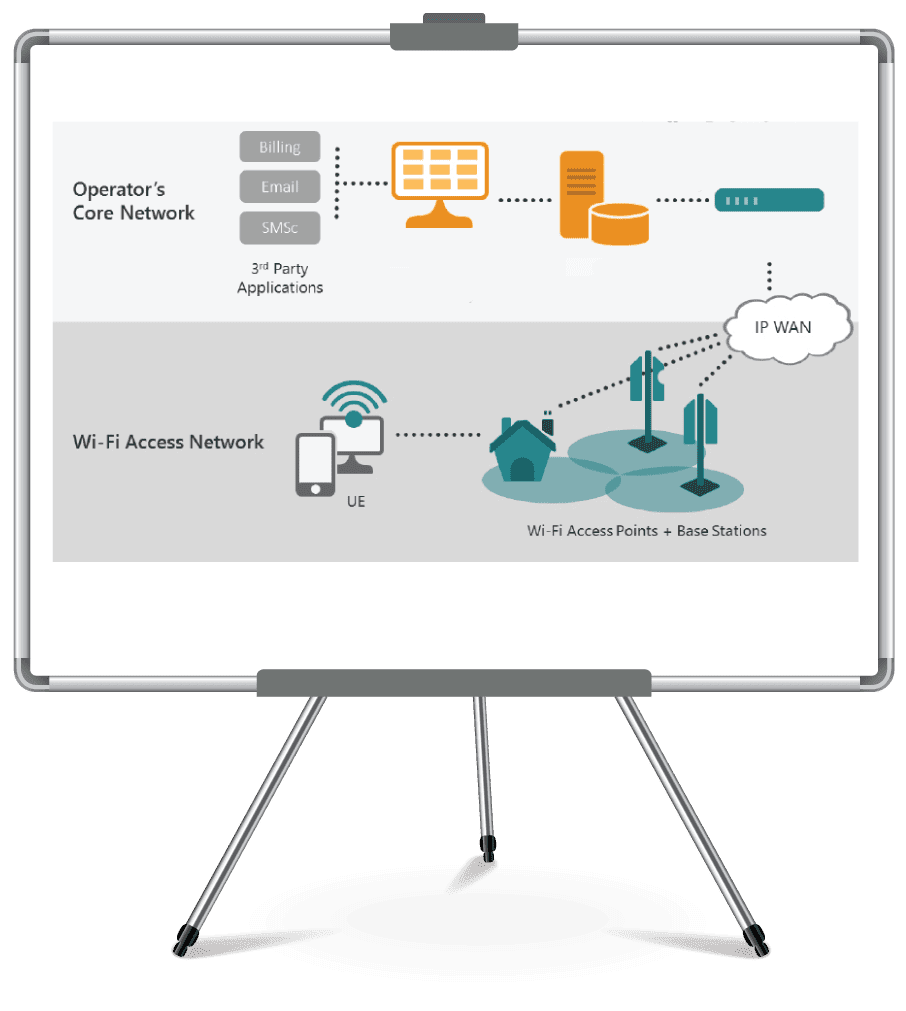 Monetization
Alepo works directly with mobile carriers and internet service providers to transform high-performance WiFi networks into a strategic revenue stream. Alepo's WiFi solution is also built to address major challenges, including ROI, costs of operation, and maintenance and Integration with existing networks.
Use Cases
To help you reach your "WiFi everywhere" goals, Alepo supports many different kinds of WiFi business use cases.
Sponsored WiFi
Time-based offers
Speed-based offers
Usage or volume-based offers
Video advertisement
SMS authentication
Survey form
Social data capture
Premium WiFi
Volume-based offers
Time-based offers
Speed-based offers
Validity-based WiFi pass
Multiple, flexible payment options:

Credit card
Physical or virtual voucher
Integration with existing subscriber account
Affiliate Management
Location-specific branding
Location-based offers/promotions
Existing ISP subscriber login
Affiliate commissioning and revenue sharing
Offload
WiFi Offload easily and securely supplements your cellular networks' capacity, helping alleviate spectrum congestion and utilize it more efficiently.
Key Benefits of WiFi Offload:
Reduce network congestion
Lower operational costs
Increase Mobile Data Footprint
Reduce Churn
Secure, easy and automatic compared to open/public WiFi
Maximize Revenue Potential