WiFi Offload and Monetization
Alepo's carrier WiFi solution involving WiFi offload and monetization helps operators expand their network, reduce congestion, and deliver value-based Wi-Fi services that are compelling to customers, partners, and advertisers.
Deploy Rapidly
Alepo's WiFi offload and monetization solution is a one-stop-shop, enabling you to rapidly and cost-effectively deploy a market-proven carrier WiFi solution. With multiple deployment modes (cloud, on-prem, or hybrid), and an experienced team with an untarnished project delivery record, your business can be running in no time.
End-to-End Solution
The carrier WiFi solution contains everything you need to launch and monetize new WiFi services, as well as to scale, adapt, and compete as a market leader in WiFi services.
Experienced Team
Alepo has delivered high-performance WiFi monetization and offload globally, serving millions of WiFi users with a high-performance, robust, and carrier-grade solution.
Interoperable
Alepo has an extensive resume of real-world production deployments with many of the top WiFi radio vendors. You can be assured by proven interoperability further reducing time, costs, and risks.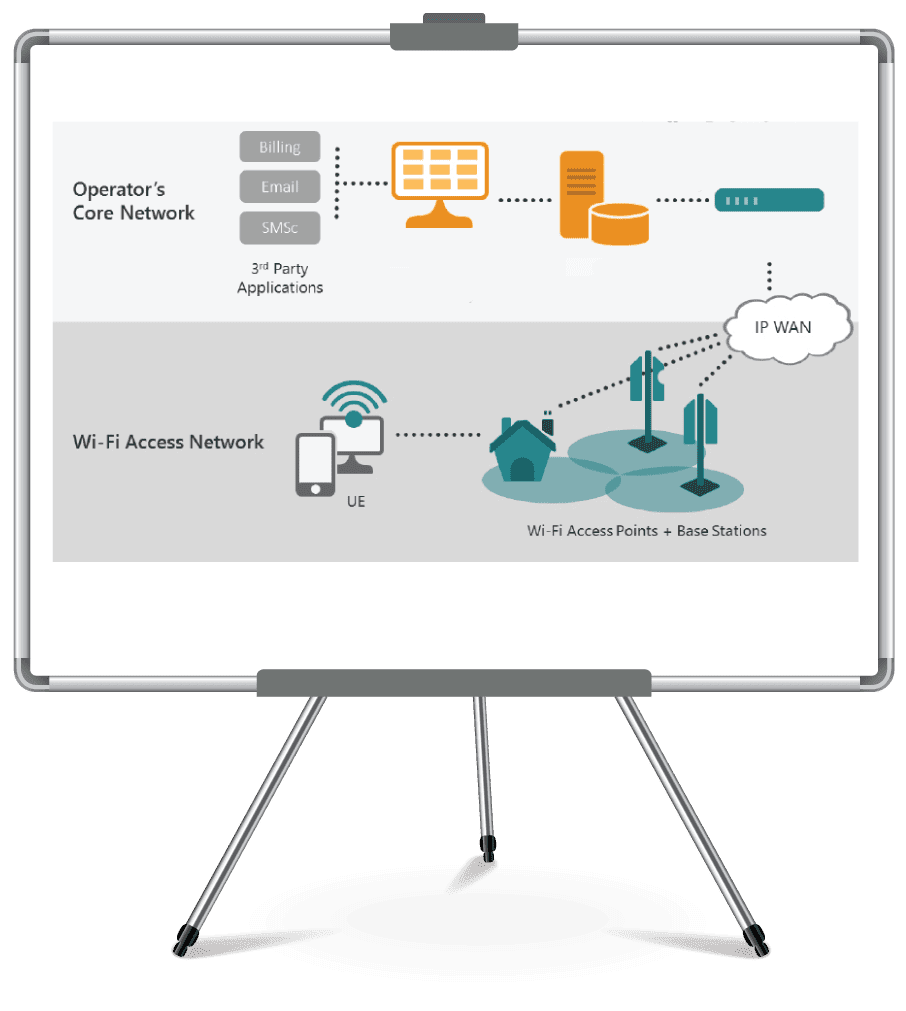 Monetization
Alepo works directly with mobile operators and internet service providers to transform high-performance WiFi networks into a strategic revenue stream. Alepo's carrier WiFi solution is built to address major challenges, including ROI, costs of operation, and integration with existing networks.
Business Models
To help you reach your "WiFi everywhere" goals, Alepo supports most WiFi business cases:
Sponsored WiFi
Time-based offers

Speed-based offers

Usage or volume-based offers
Video advertisement
SMS authentication
Survey forms
Social data capture
Premium WiFi
Volume-based offers
Time-based offers
Speed-based offers

Validity-based

WiFi pass
Multiple, flexible payment options:

Credit card
Physical or virtual voucher
Integration with existing subscriber account
Affiliate Management
Location-specific branding
Location-based offers and promotions
Existing ISP subscriber login
Affiliate commissioning and revenue sharing
Offload
WiFi offload easily and securely supplements your cellular network's capacity, helping alleviate spectrum congestion and utilize spectrum more effectively.
Key Benefits of WiFi Offload:
Lower operational costs
Eliminate coverage gaps
Reduce network congestion
Secure, easy, and automatic
Improve customer experience
Maximize revenue potential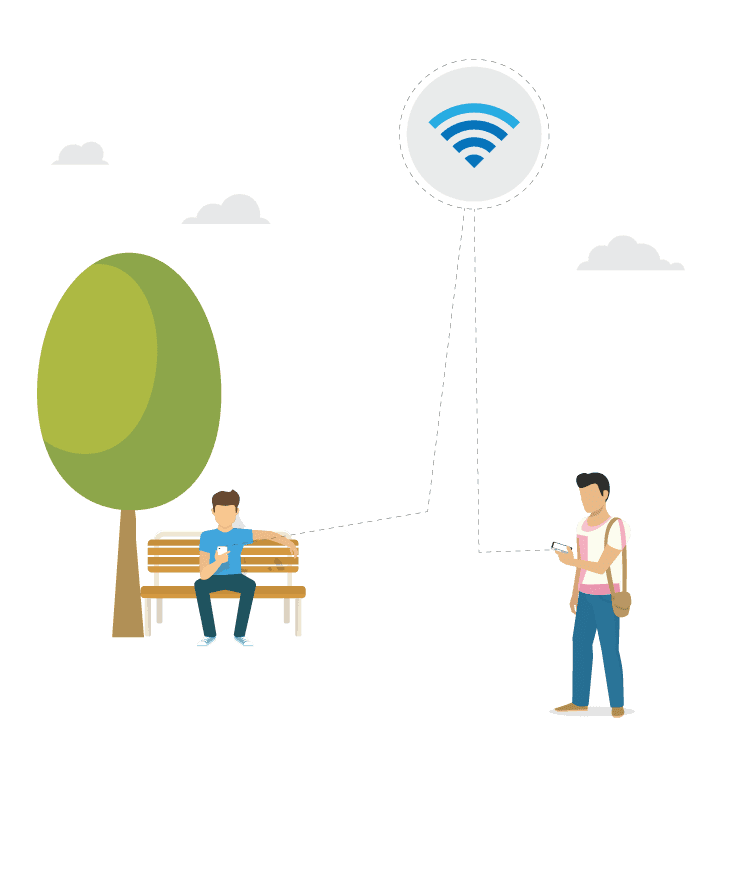 Related Resources – Alepo's WiFi Offload and Monetization Solution
News Releases
Smart Link Communications (SLC) has selected Alepo's carrier WiFi solution to launch Algeria's first public WiFi service. Alepo's WiFi monetization platform with unique use cases will enable SLC to launch a municipal and home wireless broadband service and achieve commercial success. Read the news release.
Tuvalu Telecommunications Corporation (TTC) has selected Alepo and Blue Arcus to launch LTE and WiFi services in Tuvalu. Alepo will deploy its market-ready "LTE in a Box" and WiFi solutions to enable TTC to launch innovative mobile data and voice services in the market. Read the news release.
Marshall Islands National Telecommunications Authority (NTA) has selected US-based LTE technology providers, Alepo and Blue Arcus, to rapidly evolve its mobile broadband infrastructure from 2G to 4G LTE and WiFi. NTA plans to offer faster, more reliable mobile broadband services, more personalized data plans and offers for every type of customer across the Marshall Islands. Read the news release.
Case Studies
ETB, the incumbent operator from Colombia, wanted a WiFi offload solution for its LTE subscribers, to deliver an uninterrupted data experience. Alepo's WiFi Offload solution helped ETB deliver consistent data connectivity over a mix of LTE and WiFi, which enhanced the customer data experience, prevented churn, and improved subscriber growth. Read the full story to learn how Alepo's solution helped ETB increase data revenue while enhancing the customer experience by 5% within one month of deployment.
BLU Telecommunications, a greenfield operator, turned to Alepo for a market-ready LTE in a Box to deploy advanced LTE and WiFi Hotspot data services in Ghana. Alepo gave BLU full support for the delivery, monetization, and customer experience of multi-play LTE and WiFi hotspot services. Read the full story on how BLU raced its competitors to seize the new LTE and WiFi market.
White Paper
With mobile data usage on the upswing, WiFi hotspots remain the most viable part of a wireless network's mobile data strategy to deliver instant and high-speed data connectivity in the absence of network coverage. Read Alepo's white paper '5 Emerging Innovations in Carrier WiFi' that reveals five innovations surrounding carrier WiFi offload and monetization.
Solution Brief
In today's digital era, the demand for an always-connected data network is continuously rising. This gives network operators an opportunity to unlock new revenue streams through WiFi services. Alepo's WiFi Offload solution offers faster, more reliable service in congested or low-signal areas, with a promise of connectivity for mobile devices, while Alepo's WiFi Monetization solution allows network operators to leverage the many market opportunities WiFi presents. Read the solution briefs 'Augment Your MNO Business with Alepo WiFi Offload' and 'Enabling Service Providers to Monetize WiFi with Alepo' to learn more about Alepo's WiFi offload and monetization solutions' features, benefits, and use cases.
Blog
WiFi offload is a dynamic solution to help operators decongest their network and deliver consistent data coverage to subscribers. WiFi calling enables offloaded customers to make calls on WiFi when the cellular network falls short. Read the blog 'WiFi Calling vs. WiFi Offload' to learn how WiFi offload and WiFi calling differ and what benefits the solutions provide to both operators and customers.
Over the years, WiFi has evolved from a luxury to a basic necessity that helps mobile operators not only maintain the quality of service (QoS) for subscribers but also compete for market share against unsecured public WiFi and other low-cost service providers. Above all, most people expect WiFi to be a free value-added service. Read the blog '6 Ways to Monetize Free WiFi Using a Captive Portal' that highlights a few methods to monetize free WiFi.