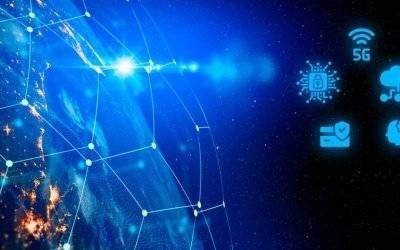 2020 has been transformative for businesses around the world; years of digitalization happened within months and service providers were the backbone of this change. The pandemic has also compelled CSPs to rethink their operations and fasttrack their own digital transformation – a phase that has only just begun and will accelerate in 2021.
Operators will reinvent and focus more on customer-centric offerings to meet evolving demands with the work from anywhere culture and to be ready for new lockdowns on notice. AI, machine learning, and automation will facilitate telcos to modernize their network and help create personalized and contextual services. 5G has become a reality and new IoT applications and private 5G will come to fruition.
The increasing reliance on cloud services, digital communication, and digital payments, in addition to increasing network demand, also means added cybersecurity concerns for networks as well as their subscribers. 2020 saw significant hacks, and operators will continue to put in place more enhanced security measures to safeguard their own networks and their customers.
The top 5 trends to watch
5G proliferation
Luckily the pandemic didn't slow 5G investment, with new network rollouts accelerating. 2020 saw devices like the iPhone12 and lower-priced 5G devices hitting the market, and the adoption is expected to be widespread in 2021. 5G operators will need to turn their attention towards providing a customer experience that's as modern and advanced as the services it will accompany, as well as solutions for private 5G to facilitate the fourth industrial revolution.Deloitte forecasts that private 5G deployment over the next five years will largely comprise three types of industries for which private 5G is the most natural choice, delivering unmatched security, low latency, high speed, network slicing for specific resource allocation, cost-efficiency, and flexibility that technologies such as 4G and LTE cannot. The first movers, they predict, will be ports, airports, and other logistics hubs, considering the nature of their operations that require controlling a vast network of equipment to manage heavy loads and tracking each consignment in real-time. Next, the forecast says, will be factories and warehouses looking to replace their existing combination of wired as well as wireless technologies with wireless private 5G networks that can handle high volumes of large and small devices, including everything from a screwdriver to massive industrial equipment. The third section of the market, the forecast says, will include greenfield deployments, especially in smart buildings and campuses, but also temporary sites such as music festivals.
And private 5G holds massive potential for service providers: an Analysys Mason report cites that of all existing and ongoing private 5G deployments, operators hold merely 16%, implying there is much scope for growth. While many large enterprises are considering deploying their own private 5G networks, operators have a competitive edge. Operator-licensed spectrum is currently the only deployment option available for private networks in many countries and is least likely to face interference. This, coupled with their expertise in building network infrastructure and managing operations, makes partnering with operators a reliable and cost-effective route to private 5G.
Internet of Behavior (IoB)
5G has ushered in a new generation of devices connected to the Internet of Things (IoT). The use of IoT devices will be even more widespread as 5G networks become more prevalent globally. We also know that this means that there will be more devices per person, and more devices mean more valuable customer data, for what can be called the Internet of Behaviors (IoB).
IoB means companies will take advantage of their access to increasingly sophisticated data and insights into customer behavior through technologies like big data, location tracking, and facial recognition. Gathering and analyzing this behavioral data helps boost CX by offering increasingly personalized and contextual services – over different channels depending on individual preferences. In addition to gauging demand, these detailed behavior insights will also enable operators to accelerate identifying and tackling service-related and other issues their customers may be facing.
The nature of data that is gathered and used will depend on local privacy laws and regulations in different countries, though often the responsibility will be on individual companies to define the comfort zone for what level of data gathering is acceptable for their customers, in other words, using the data to offer enough value-addition to customers to improve their relationship with the business, without overstepping moral bounds.
Cloud services
The digital shift of working from anywhere is compelling more telcos to invest in IT systems and infrastructure that can support the high volumes of data their networks are processing. Cloud computing is being embraced by telcos more and more as its benefits become known. Operating in the cloud reduces physical infrastructural requirements, lowers operational costs, and helps streamline processes. Further, it enables operators to leverage the full potential of their customer data, making it more easily accessible across the organization.
Among the different cloud computing scenarios, more telcos are likely to favor distributed cloud in 2021. Here, public cloud providers distribute cloud services to various physical locations. Telcos can choose locations close to them to enable low latency and lower costs while operating on the public cloud without having to invest in private cloud infrastructure.
And while telcos will increasingly invest in cloud computing, data volumes are continuing to increase by the minute; Gartner has estimated that by 2023, 43 billion IoT-enabled devices will be in use. Cloud computing falls short in offering enough latency to handle these growing data volumes and the advanced use cases that 5G supports. Telcos can supplement their capacity and support IoT infrastructure by implementing edge computing systems that will pre-process data that it gathers from its sources of origin.
Cybersecurity
The increasing dependence on digital connectivity has also meant that telcos need to account for added security threats to their networks as well as to customer devices, taking additional measures to secure customer data. Forbes reports that the pandemic has resulted in attacks on banks increasing 238 percent, and those on cloud servers increasing by 600 percent, and this is only between January and April 2020.
Telcos must account for the fact that more customers, individuals as well as enterprise clients, are working remotely, and need a security structure in place that safeguards them. This means that cybersecurity strategies, similar to those earlier provided to enterprises, will now be extended to home networks and on mobile devices.
Operators will increasingly employ sophisticated tools such as AI and machine learning techniques to filter out security threats, implement additional firewalls, use cloud and other services with more enhanced in-built security measures, and more.
Confidential computing is another important trend that we are likely to see in 2021, helping operators in ramping up data privacy, encrypting all computing, and adding layers of security around the sensitive customer as well as network data.
Digital payments
Contactless payments were already pervasive pre-pandemic and have since taken even greater strides, enabling secure payments while maintaining hygiene precautions in keeping with global social distancing norms. Forty-six percent of respondents in a global consumer study said they had opted for contactless payment options instead of their cards, and 82 percent view it as a cleaner way to make payments. In another survey conducted by Fiserv on payment methods people considered safest in preventing COVID-19 spread, 42 percent of respondents chose tap-and-pay credit cards and 24 percent chose mobile payments, with only six percent opting for cash. In fact, a report published by global consultancy A.T. Kearney says that we may have the first cashless society in just five years, running only on the card and digital payments.
2021 will mean service providers will introduce more advanced digital payment offerings. These technologies will help improve security through real-time detection and prevention of frauds and security breaches, provide instant round-the-clock-support to prevent payment delays and resolve disputes, automate processes for swift and seamless transactions, and utilize invaluable BI data and advanced analytics to create a more personalized customer experience. AI will also help in evaluating loan eligibility, putting in place rewards systems, optimizing sales and inventory management, and more.
Bring on 2021
2020 has arguably been one of the most mentally and physically challenging years in recent human history – a year that most of us want to move on from. And 2021 brings all the exciting opportunities we've been hoping for, especially with technology growing by leaps and bounds.
At Alepo, we're proud to be building software in these transformative times to help businesses overcome their challenges. We're thrilled at the prospect of partnering in your success, whether you're planning to introduce any of our forecasted trends for the year, overhaul your network, introduce new services, or launch a new network. Reach out today to see how we can help you in your network's journey to success.
Reach out today to see how we can help you in your network's journey to success.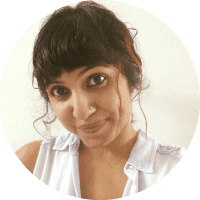 Gayatri Sarang
Lead Content and Engagement Specialist – Marketing
Gayatri is part of the content and communications brigade at Alepo. Having locked focus on the telecom domain in recent years, she has vast and diverse experience in writing for leading publications. She moonlights as a volunteer urban wildlife rehabber and is a passionate baker.
Subscribe to the Alepo Newsletter