The evolution of CX
It's no secret that customer experience (CX) is emerging as the key differentiator for service providers: a Gartner study reports that over two-thirds of marketers say their companies compete primarily on CX. And two modern technologies are facilitating richer and more advanced CX than ever before: artificial intelligence (AI) and automation.
AI is used to mimic human intelligence in responding to situations and conversations. Automation, on the other hand, enables repetitive tasks to run with limited to no human intervention through preset programming. AI and automation, along with customer insights, enhance a telco's capability to deliver an intelligent customer experience. This powerful combination also revolutionizes the way telcos interact with customers, facilitating them to monitor, track, and manage the customer experience 24x7x365. Artificial intelligence helps operators analyze complex customer behavioral patterns and offer contextual services, plans, and content, whereas automation accelerates these personalized offerings.
Customer care processes have drastically eased with the help of modern, automated, AI-based omnichannel self-care, enabling instant query redressal anytime, anywhere, and on a host of convenient platforms. NLP-based bots and emotional AI can even gauge customer emotions and moods in real-time, enabling personalized support that mimics human responses.
How AI and CX automation transform a telco's offerings
1. Automated support
A telco's support and self-care offerings are a major factor in influencing CX. Customers today are less inclined to contact call centers or visit physical stores for support. Instead, they prefer having more control over their accounts to resolve their own issues – using the platform and language of their choice. More telcos are turning to AI technology to improve customer engagement by automating self-care and support offerings. In fact, Servion predicts that, by 2025, AI will power 95% of all customer interactions.
AI chatbots are available for a host of platforms, including web and mobile apps, voice assistants such as Alexa and Cortana, and social platforms like WhatsApp, Skype, Facebook, Twitter, and more. Having steadily gained popularity, they offer a direct and instant link between customers and the operator. Available round-the-clock, they help customers bypass long wait times to speak with CSRs and avoid lines at physical stores. AI chatbots mimic the experience of interacting with a human agent, understanding the customer's sentiments and responding accordingly.
Chatbots also offer many benefits to service providers. They reduce burden on support staff at stores and in call centers. All interactions are recorded for operator analysis to improve future offerings. And using machine learning, the bots continue to become "smarter" at responding to customer queries, further reducing resolution times and improving CX. Moreover, AI assistants are also good at cross-selling products.
2. Personalized recommendations
AI helps target the right subscriber or group of subscribers at the right time using an in-depth analysis of customers' past actions, preferences, and needs, which are collected in the form of data and algorithms. It is a powerful tool that encompasses a variety of statistical techniques to evaluate customers' future actions, making it easier for telcos to showcase products and services that exactly match customers' requirements in real-time. Operators capture buying preferences and complete historical data, which is then processed using advanced analytical tools to create targeted contextual offers.
AI empowers marketers to design custom campaigns and promotions based on customer preferences and behavior instead of applying a one-size-fits-all strategy. The predictions equip service providers to be future-ready to monetize offerings and respond efficiently to changing market dynamics, helping them not only offer relevant products to the customer but also to manage the supply chain more efficiently as they modify their offerings. This helps boost customer satisfaction and reduce churn while increasing ARPU, facilitating cross-selling and upselling, and more.
3. Omnichannel experience
A digital-first approach that empowers customers with more than just support through multiple channels, an omnichannel experience consolidates all customer interactions and history on a single converged platform. Using AI as part of a cohesive engagement strategy enables a seamless CX, empowering customers to engage with the service provider no matter what device or platform they use. It enables operators to enhance support offerings, reduce resolution times, and improve CX. AI can be integrated with support to offer insights on customer interactions across channels – insights that CSRs can be granted access to, helping reduce response and resolution times, lessen the burden on CSRs, and boost CX.
4. Automated digital onboarding
Customers today increasingly prefer signing up for new services online rather than visiting a store, even more so considering pandemic-related social distancing norms prevalent in many countries. From order to delivery, the entire process of purchasing a new connection can be automated, assuring customers of a quick, easy, and paperless process using the web, mobile, or any other digital channel of their choosing. Digital onboarding solutions help capture key customer information, documents, biometrics, and more, verifying this information in real-time using for secure onboarding.
5. Delightful innovations
Customers expect a constantly advancing service provider who keeps up with technologies to make their life easier. With the widespread adoption of tools like chatbots and voice assistants, it's only natural for telcos to keep pace and delight their customers with new and useful technologies driven by AI and automation. One such advancement is voice and speech recognition technology, which has meant that customers can clear their bills using voice-activated payments. The process is automated, and PCI-compliant systems assure the cardholder that their payment data is protected. Operators can offer secure round-the-clock services for customers who prefer to call and speak rather than pay online.
6. Instant satisfaction
Automation streamlines the purchase cycle for customers, easing buying decisions and payments to accelerate turnaround. Fully automated background processes use mature workflows or Robotic Process Automation (RPA) to enable instant service and, by reducing human intervention, eliminate the possibility of manual error. This enables operators to deliver the instantaneous support and service that customers demand today.
Alepo's role in boosting CX
At the forefront of digitization, Alepo provides an industry-leading Digital Business Support System (BSS) integrated with AI-powered modules and automated processes. The BSS suite includes Omnichannel Self-Care with NLP-based AI chatbots, advanced BI reports and analytics, workflow automation in all modules such as interconnect and wholesale billing, distributor management, enterprise management, and much more.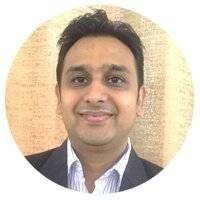 Pankaj Garg
Associate Director, Product Management
Pankaj Garg is a telecom and FinTech expert with over 15 years of experience in the software industry. Handling digital BSS offerings is among the many hats he wears at Alepo. Always up to speed with the newest advancements in the products he handles, he takes it slow only when he's road-tripping across India to discover new places.
Subscribe to the Alepo Newsletter