Monetize your data network.
We've got innovative ideas and award-winning solutions to help you drive profitability and reduce costs on fixed and mobile broadband networks.

Learn More
Our Expertise
Discover why the world's most progressive communications service providers choose Alepo as their technology partner for "all things data".
Data Monetization
Harness the surging demand for data with Alepo's Data Monetization solution, which allows CSPs to increase ARPU and reduce churn through personalized customer experience and hundreds of market leading use-cases catering to all of your customer segments.
Learn more about Prepaid Data Monetization, Enterprise Data Monetization and Data Roaming Monetization
5G Core Network Solutions
5G will create new applications and supplant fixed-line networks in some geographies, transforming the role of the mobile operator in society. Are you prepared?
Alepo offers key components of the 5G core, a 5G-ready digital BSS, and the expertise to seamlessly transition your network.
BSS Transformation
Realize the power of a modern digital business support system (BSS) with Alepo. Your business can rapidly respond to changing market conditions with a flexible, lightweight, and future-ready system that allows the introduction of personalized customer experience, unique products, and contextual offers, with easy to use applications all of your teams will love.
Alepo can ensure a solution that fits any network environment with multiple deployment modes and an experienced team that leading CSPs have trusted for over a decade.
Carrier WiFi
Complete your WiFi monetization and offload strategy with Alepo's carrier-grade, high performing WiFi solution, which is built for ROI. Alepo enables CSPs to deliver value-based WiFi services that compel customers, partners, and advertisers alike to use the services – and gives you the flexibility to monetize them accordingly.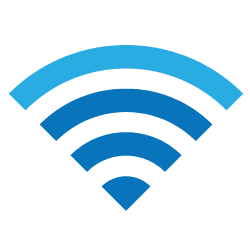 AAA Transformation
Discover why the world's top communications service providers choose Alepo's Carrier-Grade AAA – an industry-leading solution built for wireline, WiFi, and 3GPP mobile networks alike. Take your network to the highest levels of signaling speed, capacity, and five 9's availability, while launching new business use-cases like prepaid plans with zero revenue leakage, bandwidth on demand, and real-time customer communication.
Looking for Something More? Read on.
Check out our fully-stocked resource library for more Alepo solutions,
plus case studies, market research reports, whitepapers, and more.

With Alepo as our technology partner, we are able to offer a range of wireless services that are in tune with the demands of our customers and that will enable us to remain a market leader in this domain.

– Biodun Omoniyi, Director at Bitflux Communications Ltd.

Thanks to Alepo's complete solution and professional services, STC has a faster, more powerful network today.

– Turki Mohammed Al-Badri Billing Section Manager at STC

We are confident that Alepo, with its next- generation WiFi monetization platform, will create, build, and transform our WiFi network in unprecedented ways,

– Mohamed Bouzenada, CTO at SLC

A proven and trusted technology provider, Alepo gives us confidence in the successful delivery, monetization, and customer experience of Ooredoo Maldives' new fixed broadband services,

– Vikram Sinha, CEO at Ooredoo Maldives

With Alepo's convergent solutions, we are best positioned to deliver innovative services today and into the future as technologies and market trends evolve.

– Rasty Mazhar, CTO of Tishknet

Alepo has a long and proven legacy in Wi-Fi and IPTV monetization and is able to provide FAST with solutions that are both technologically advanced and highly sophisticated from a business standpoint.

– Glenn Caagbay, President at FAST.
Subscribe to the Alepo Newsletter