Alepo TelcoBot.ai
Revolutionizing telecom with generative AI chatbots – elevate customer engagement, agent assistance, workplace productivity, and beyond!
5G Core Network Solutions
5G transforms the role of the mobile operator, opening new opportunities to forge cross-industry partnerships to launch diverse services as well as to build private enterprise networks.
BSS Transformation
Alepo facilitates network digital transformation with its 5G- and NFV-compliant Digital BSS. It helps future-proof businesses, enabling to rapidly respond to evolving market needs.
Generative AI
Unlock transformative telecom experiences with Alepo's Generative AI, revolutionizing customer engagement, streamlining operations, and deriving actionable insights with TelcoBot.ai.
AAA Transformation
Alepo's holistic AAA Transformation enables operators to evolve their AAA and policy framework to optimize the performance of WiFi, FTTx, 5G, and other IP-based broadband networks.

Digital BSS
The 5G- and NFV-compliant Digital BSS provides a single convergent platform that enables telecom operators to rapidly deliver, monetize, and manage modern, advanced, and innovative communications services.
PCF
5G PCF+PCRF is a harmonized solution, bridging next-gen 5G capabilities with existing 4G networks. Alepo's converged platform ensures seamless policy control, allowing operators to implement advanced use cases.

AAA Server
Alepo's AAA Server lets operators optimize wireline, WiFi, and 3GPP mobile network performance. It supports ever-increasing bandwidth demands and enables innovative and differentiated services.

A collection of collateral providing insights into Alepo's capabilities, products and solutions, projects, and more.

Success Stories
Case studies detailing how Alepo's solutions have helped leading operators around the globe steer operational and business success.

White Papers
Insights from our domain experts on the latest telecom solutions, industry trends, regional perspectives, deployment strategies, and more.

Press Releases
The latest news on Alepo's recent and upcoming projects, company announcements, successes, and more.

Blog Posts
Tips, insights, and forecasts on everything from new network technologies and solutions to monetization and management.

Company Brochure
Everything you need to know about Alepo, including product and solution specifications, success stories, client testimonials, and more.
Ooredoo Maldives
A proven and trusted technology provider, Alepo gives us confidence in the successful delivery, monetization, and customer experience of Ooredoo Maldives' new fixed broadband services.
Vikram Sinha, CEO
Buckeye Broadband
Alepo has been a flexible partner that understands our market dynamics and we're confident that with their solution, we'll swiftly generate high ROI.
Geoff Shook, President and GM
Zain Jordan
Alepo is our provider of choice given our long history with the company. They are committed to ensuring the migration is seamless to our customers and that there is continuous availability.
Mohd. Abu Rumman, Network Director
Saudi Telecom Corporation
Thanks to Alepo's complete solution and professional services, STC has a faster, more powerful network today.
Turki Mohd. Al-Badri, Billing Manager
WOM
Alepo enabled us to rapidly bring our services to market, mitigating any logistical delays with their innovative solutions.
Christopher Adam Laska, CEO
PC Central
We are pleased with the response we have received from users so far and are confident that the reporting and analytics capabilities of Alepo's platform will enable us to continue improving our offerings.
Adriana Ramos, Project Head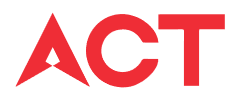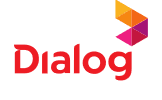 Featured Content
Alepo is the go-to technology partner for service providers around the world. Having facilitated numerous digital transformation journeys, Alepo has an unrivaled track record in helping operators overcome challenges and unleash the full potential of their networks. Here are some recent publications to help you understand more about Alepo's products and solutions. To read more content, visit the Resource Library.
Future Tech Event 2023
Booth B8 | 27th – 28th November | Oman Convention and Exhibition Centre, Oman
Discover the power of conversational AI virtual agents for telecom. Learn how generative AI virtual agents revolutionize customer service and engagement in telecom.
Sunil Diaz joins Alepo Technologies as CEO, bringing vast telecom and technology expertise to foster innovation and steer the firm toward robust growth.
Teletok launches Alepo's convergent billing system, streamlining 4G LTE, GSM, PSTN, and ADSL management for efficiency, revenue growth, and streamlined operations.
TelcoBot.ai, a generative AI platform for telecom operators, is part of Alepo's generative AI solutions. This AI chatbot revolutionizes communication service provider operations.
Alepo and Nomios partner to offer carrier-grade AAA solutions. Nomios to provide secure AAA solutions to operator clients, starting in the Netherlands.