Geeta Mahesh won in the Woman Leader of the Organization category of the GIWL Awards, held as part of the Women Empowerment Summit 2019
The award recognizes a woman who is a business enabler with strong leadership skills, innovative spirit, business acumen, and drive to turn ideas into business successes
Geeta has been driving growth at Alepo since its inception in 2004 and continues to lead R&D for the global telecommunications software provider
Thursday, April 18, 2019, MUMBAI
Core network and software solutions provider Alepo's India Head, Geeta Mahesh, has been named Woman Leader of the Organization by the prestigious Great Indian Women Leadership (GIWL) Awards, held as part of the Women Empowerment Summit 2019.
The GIWL Awards recognize the outstanding contribution made by women leaders across industries and job functions. The awards ceremony, held Wednesday at Taj Land's End in Mumbai, was attended by women in leadership positions at top companies.
The Woman Leader of the Organization category honors women who demonstrate leadership skills, innovative spirit, and business acumen. Geeta was recognized for her untiring contribution in ensuring Alepo's solutions can drive change within the telecommunications landscape in several nations.
Alepo's India unit was first set up by Geeta in 2004, and at the time, she was the only woman in the company. As Alepo has grown, Geeta remains at the helm of R&D and has played a leading role in every new product innovation by the company. An accomplished software developer and entrepreneur, Geeta turned Alepo into a successful telecommunications software provider that helps operators build data networks and monetize their data services. The company serves over 75 clients, providing telecommunications services in 60 countries with offices and representatives on five continents.
"I'd like to extend my sincere thanks to the awards committee for appreciating the accomplishments and achievements of women in industries traditionally monopolized by men. I am humbled to be included among some of the most enthusiastic business visionaries, and it is an honor to be chosen as the winner for this category," said Geeta.
Geeta places a strong emphasis on building an environment that fosters growth based on ability and not gender. The industry remains male-dominated globally, but Geeta's focus on meritocratic values ensures inclusivity at Alepo.
Elaborating on some of the practices employed at Alepo in the interest of women, Geeta said, "At Alepo, we make overtures to remove obstacles to progressing female employees. We follow multiple progressive hiring practices, management fast-tracks, equal compensation for equal work, and a compassionate approach bearing in mind the challenges women face both within and outside of the workplace. I am gratified to be part of a company where we jointly work towards inclusivity."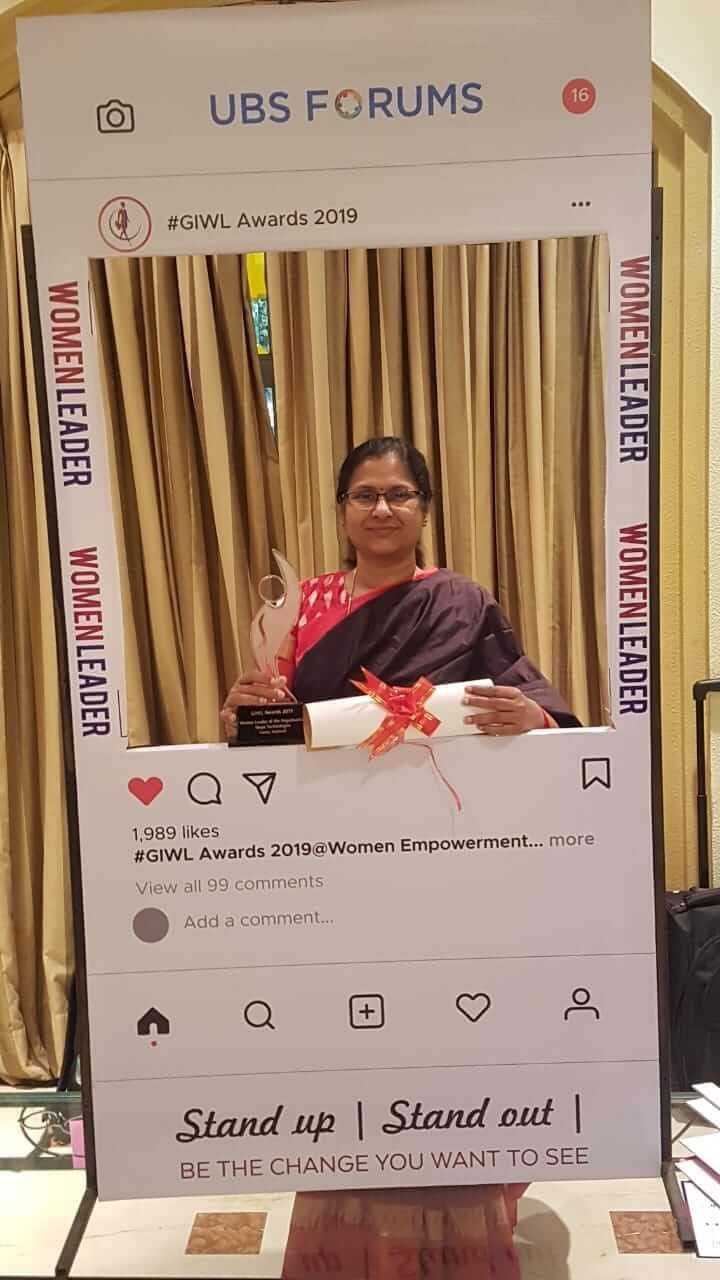 About Women Empowerment Summit and GIWL Awards
The Women Empowerment Summit brings together leading experts and leaders from across industries who will provide the direction, focus, and clarity in how to achieve goals. The Great Indian Women Leadership (GIWL) Awards 2019 is a platform that recognizes and honors remarkable women leaders for their continual commitment to excellence, developing best practices, and innovative strategies. Visit https://www.giwl.in for more information on GIWL 2019.
Subscribe to the Alepo Newsletter