While on a call the other day, it occurred to me that even highly knowledgeable people in the telecommunications industry have a difficult time deciphering the differences between WiFi calling and WiFi offload. The two types of technology are both constantly talked about, and often in relation with one another, but somewhere along the way, the defining line of what distinguishes them has become blurred. I'll try to clear up this confusion so that you can make clearer decisions when the time comes for you to consider
WiFi strategies
. To start, let's explore WiFi Offload…
The (Abbreviated) Origins of WiFi Offload
Years ago, the industry was hit with a pair of realizations: 1) the current cellular infrastructure wasn't going to be able to handle rapidly growing data usage and 2) WiFi is a much cheaper and easier network to build than cellular. So, the solution of utilizing WiFi to handle cellular traffic was born.
So, Just What is WiFi Offload?
Getting slightly technical, WiFi Offload uses EAP-SIM/AKA technology, to automatically "offload" cellular users onto a recognized WiFi network as soon as they come in the range of the hotspot. Offload is as straightforward as it sounds. The EAP-SIM/AKA authentication compares the SIM information in a user's phone to the information in the mobile provider's home subscriber server (HSS). If the SIM credentials match, it kicks a user off of the cellular network and puts them on the WiFi network, without any action from the end user. The experience is seamless for the user and they shouldn't even notice that their phone has been offloaded onto WiFi. This is similar to the way that your phone automatically connects when you come within range of your home WiFi. The difference is that the user is automatically offloaded onto hotspots they have never connected with before, and there is no need to enter a password or key.
Why Mobile Network Operators are Interested
Offload helps operators ease network congestion and improve the quality of service their customers receive in high-density areas. Often, operators will put hotspots in crowded public locations, like a stadium or downtown area, where network congestion is high. Operators can also "expand" their network coverage, installing hotspots in areas with poor cellular coverage, instead of installing a microcell. The main benefit here? WiFi is MUCH cheaper.
If those benefits weren't enough, operators can form partnerships with other businesses/ISPs/MNOs in the area, or worldwide, to let their subscribers automatically offload onto the business/ISP/MNO WiFi networks as well. The advantage here is that operators can expand their network without making any investment in hardware. Plus, they can gain revenue by letting other operators' customers roam onto their WiFi network.
Depending on their business model, operators utilizing WiFi offload can either continue to charge customers at the same rate they would for cellular data or provide WiFi access free of charge. Regardless of charging models, operators and customers gain significantly from utilizing WiFi Offload.
Operator Gains:
Free up space on the cellular network, especially useful in high density/congested areas
Provide a higher-quality of service (QoS) to all users
Form partnerships to expand their network coverage without investing a dime in hardware
Customer Benefits:
Save cellular data if their operator doesn't charge them for the WiFi use
A boost in QoS makes streaming movies and video chatting much better, and customers won't experience the frustration of not being able to send a Snapchat or post to Instagram when they're at the biggest football match of the season.
Say goodbye to dead zones! Customers will love the increase in coverage locally and/or worldwide.
So, What's WiFi Calling?
WiFi calling is related to offload, but not quite the same. So, now you have a network of WiFi hotspots around the city, and you are offloading users onto it. Great! Now the issue is, how will a user choose to make a call?
The Rise of OTT Apps
Traditional mobile phones could only make calls on voice networks (2G and 3G). To fill this void, OTT apps like Skype and Whatsapp hit the market with high-quality calling and messaging enabled over any data connection, LTE or WiFi. Operators then started to see a huge decline in the revenue they used to get from voice calling and text messaging. Users realized that they could save their minutes and messages by simply calling and messaging with their OTT apps. Operators were forced to focus on data as their key service offering. Finally, voice over LTE (VoLTE) was introduced and calls could be made over a data connection. But, calls still couldn't be made on WiFi. But it was only a matter of time. Today, all new phones hitting the market are WiFi calling enabled too, meaning a user can make a call on WiFi with their phone, without using an OTT app. This is often referred to as VoWiFi. But, native VoWiFi calls (not through an OTT app) will not work on a WiFi calling enabled smartphone unless the operator makes the required changes in their network. This is what a WiFi calling solution provides. So, until the operator changes out their network, their users will have to use an OTT app to make VoWiFi calls.
The Fall of OTT Apps
The time has finally come for operators to take back what they have lost from OTT apps. When an operator has a network that supports both VoLTE and VoWiFi, they can provide a seamless experience to their users. So, when a user is on a WiFi call and they move out of range of the WiFi hotspot, the call is seamlessly connected to the LTE signal and the call can continue uninterrupted, and vice versa if they come back into range of a hotspot. Because all new handsets are WiFi calling enabled, this functionality is going to become progressively important as calls are increasingly made on a WiFi or VoLTE connection, as opposed to the traditional voice networks. The fact that operators are already decommissioning their 2G and 3G networks is an indication that all calls in the future will be on LTE data, which is going to increase the need for seamless VoLTE to VoWiFi calling.
Why Mobile Network Operators are Interested
The key benefits of WiFi calling for operators:
Combat OTT apps and gain back lost revenue
Provide a better, controlled QoS compared to OTT apps
Provide benefits to subscribers. Happy subscribers = loyal subscribers!
The key benefits of WiFi calling for users:
Simplicity! No need for an app. Just call straight from your phone's native dialer.
Calling over WiFi doesn't use up talk time minutes
WiFi calls don't waste LTE data!
WiFi often has a much higher-quality and a clearer sound
Conclusion
So, while WiFi Offload and WiFi calling are distinct, they both provide benefits to operators willing to shift their network to support calling over WiFi. While offload is designed as a dynamic solution to congestion and limited coverage, WiFi calling provides an opportunity for customers to originate calls over WiFi, not just get offloaded when the cellular network falls short. This gives customers and operators the opportunity to preserve cellular network integrity, and offer higher-quality calls at a lower price. To combat OTT apps and increase customer satisfaction, WiFi Offload and calling present the perfect opportunity to increase revenue and quality of service in a highly competitive market with plateauing or falling profits.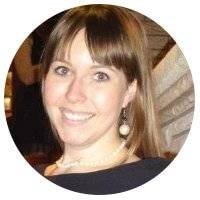 Ryan Gray
Partner and Sales Director
Ryan is intrigued by where telecommunications will go in the next few years. As a Partner and Sales Director, she's been exposed to many aspects of the industry in different technologies and markets. When she's not speaking in telecom acronyms, you can find her traveling the world, skiing the Colorado Rockies or doing DIY projects on her home.
Subscribe to the Alepo Newsletter